Subscribe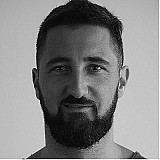 Decision time looms for Jorge Lorenzo, and the reigning MotoGP champion is gathering all the information possible to convince himself about the viability of a move to Ducati, as Oriol Puigdemont explains.
Understandably, Lorenzo has been the focal point of the MotoGP paddock this season ahead of what could be one of the most intriguing rider market moves in recent history.
A potential switch by the Spaniard from Yamaha to Ducati - considered more likely now than ever - would create a domino effect that would affect several teams up and down the grid.
Lorenzo and his team insisted over and over during the past weekend in Argentina that his decision had not been made, and that the chance of staying put is equal to that of him wearing red overalls next season.
However, no one can ignore the fact that Lorenzo has been gathering all the information he can about the Borgo Panigale manufacturer.
Yamaha still Rossi's team
Evidently, all is not well between Lorenzo and Yamaha. Although he hasn't admitted it openly, the Spaniard feels like a stranger in his team, an operation totally committed to his teammate Valentino Rossi - despite it being Lorenzo who was won the team its last three titles.
The team, which announced in Qatar that Rossi was extending his contract for two more years, simultaneously made an offer to Lorenzo, who preferred to take his time to reflect on things.
Yamaha insists that it has offered the Spaniard the best possible conditions possible, but team boss Lin Jarvis knows that, in all likelihood, Yamaha has lost Lorenzo already.
That's why he has already contacted Suzuki rider Maverick Vinales to line him up as his replacement.
If Lorenzo signs with the Italian manufacturer, it will be Jarvis who will have to explain to the Yamaha top brass in Japan, and convince them that making the effort required to retain who many consider to be the best rider on the grid was not worth it.
That will be hard to justify if Lorenzo keeps finishing ahead of his teammate, let alone if he is champion again, and even harder if he starts producing good results with Ducati from the get-go.
A unique opportunity for Ducati
The signs the three-time premier class champion has had until now from the Italian manufacturer are nearly all positive, starting with the bike - a prototype Ducati believes is ready to start winning races with a top rider such as Lorenzo or Marc Marquez at the helm.
Ducati is equally aware that having Lorenzo in sight is a great opportunity that it must not waste, and that's why he has been made what Giacomo Agostini has described as a "super offer".
Another factor that Lorenzo has in mind is the presence of Gigi Dall'Igna, the technical chief of the company, and one of the most influential people during his career in the early stages.
They worked together at both Derbi and Aprilia, with which Lorenzo secured his two 250cc titles in 2006 and 2007.
One of the few elements playing against his arrival at Ducati is Casey Stoner, and the uncomfortable presence of the Australian, especially if he decides to don his overalls to take part in a race as a wild-card later this year.
An announcement, one way or the other, is coming. Although Lorenzo must give Yamaha an answer no later than May's Mugello round, things have moved on fast. 
It seems implausible that there won't be confirmation of his plans between the United States GP this weekend and the following Jerez round on April 23.