Get alerts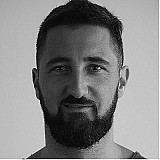 Motorcycling legend Giacomo Agostini says MotoGP world champion Jorge Lorenzo has a "super offer" to switch to the Ducati MotoGP team next year.
Lorenzo said last week that the only offer he had on the table was from Yamaha, to stay with the Japanese manufacturer after the end of the current contract, which expires this year.
Valentino Rossi had already signed a new two-year deal with Yamaha, but Lorenzo's future is still up in the air as he reviews his options.
"I hope Lorenzo signs with Ducati," Agostini told quotidiano.net. "I say that as an Italian.
"I know for a fact that [Ducati owner] Audi has made him a super offer."
The multi-time world champion believes Lorenzo would need to be convinced he can make a different at Ducati if he was to leave Yamaha, which is currently seen as having the best bike of the field.
"I know how I would reason it out," the Italian added.
"Does the money they are offering make up for giving up on the best equipment, which is what Yamaha undoubtedly has?
"In that case, if Jorge thinks he can make a difference dressed in red, then he will do well in accepting the challenge. But I don't think he's fully convinced."