Get alerts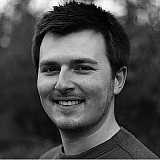 Techeetah has confirmed that ex-Formula 1 driver Esteban Gutierrez will join the team for the rest of the Formula E season, as first reported by Motorsport.com.
It was announced back in January that Gutierrez, who lost his Haas F1 drive to Kevin Magnussen, would be making his Formula E debut for his home event in Mexico City for an unspecified team.
The former GP3 champion was close to signing a deal to join Dragon Racing before finally agreeing terms to partner Jean-Eric Vergne at Techeetah, which runs customer Renault powertrains.
Gutierrez replaces Ma Qing Hua, who has failed to score a point in seven Formula E starts, in the Techeetah line-up, although the Chinese driver is being retained as an official reserve.
"I'm very grateful to join Techeetah, a team with real competitiveness," said Gutierrez. "After four years of an incredible experience in F1, I'm now taking a step forward into the future of motorsports.
"I am especially excited about my debut race at the Mexico City ePrix. Hopefully I can put on a good show for the passionate home fans."
Gutierrez will contest the remaining nine races of the season three campaign for Techeetah, ahead of what is expected to be a full assault on the Formula E  in season four.
Techeetah managing director Ivan Yim added: "We are delighted to welcome Esteban to Techeetah. We will have Esteban as prepared as possible for his home race.
"With the passionate Mexican fans awaiting us in the stadium section, the Techeetah team is highly motivated with its new driver line-up.
"This is a challenging series for drivers with its compressed one-day format, but with stability in the team, we're ready to take this next step to further build the Techeetah team in its first season."
Techeetah currently lies fifth in the Formula E teams' standings, boosted by Vergne's second-place finish in the most recent round of the all-electric series at Buenos Aires.