Subscribe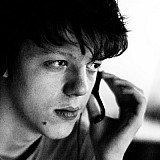 British racer Ben Hanley will make his Formula E debut in the Berlin ePrix, substituting Oliver Turvey at NEXTEV TCR.
Turvey, who currently stands as the leading NEXTEV entry in the 2015-16 season in 13th with 10 points, will skip the German round due to commitments in the Japanese Super GT series, where he serves as a factory driver for Honda.
His compatriot replacement Hanley, 31, has been away from single-seaters since 2010 and is a former Renault F1 junior, with stints in GP2 and Superleague Formula and a runner-up finish in Formula Renault 3.5.
"We are delighted to welcome Ben to the team for the Berlin race," said NEXTEV boss Martin Leach. "Ben has an impressive race history in both karting and single-seaters and we are confident that he is the perfect driver to fill in for Oliver
"Although it is Ben's first experience of racing in Formula E, we are confident that he has the right skills and attitude to do a good job for the team."
Hanley's recent career has mostly seen him compete in karting, the Briton finishing second in the 2013 World Championship and winning the 2015 European Championship. In 2016, he will be racing full-time in the European Le Mans Series.
"Formula E has grown to be one of the most exciting racing championships, and I'm looking forward to racing against some of the best drivers in the world," Hanley said.
"The technology in Formula E is very different to any other racing series, so it will be a challenge to get to grips with a very unique type of car, but I will be giving it my all to deliver the best possible result for the team. I would like to thank NEXTEV TCR for giving me this opportunity."
The second season of the the Formula E championship has so far been very tough on the squad that took Nelson Piquet to the inaugural title, with NEXTEV TCR sitting last in the standings.
Hanley's appearance appears extremely likely to be a one-off, with Turvey having no further clashes between schedules in Formula E and Super GT.