Subscribe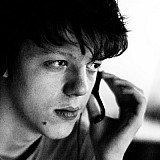 Renault driver Jolyon Palmer has rued software issues that saw him log just 37 laps on the opening day of Formula 1 pre-season testing in Barcelona.
Palmer, who will be making his F1 race debut in Melbourne, finished the day last in the RS-16, almost four and a half seconds off pacesetter Sebastian Vettel - and with only Haas F1 Team's Romain Grosjean recording fewer laps.
"Disappointing first day, it's been challenging," Palmer said. "[It was] usual first-day issues, but we definitely would have liked to get more laps under our belt.
"It's painful - they've already cut down from 12 days to eight days and now I've only gotten 37 laps out of one. It's not ideal.
"I had a lot of mileage last year, the car's an evolution from last year, so it didn't feel massively different. But we didn't really do a lot of performance running... any performance running. It's frustrating but I've got three more days, it's plenty of laps."
The Briton clarified that it was a software problem limiting the RS16's running and expects it to be solved by Tuesday.
"It wasn't a power unit issue, it was a software issue," he said. "Whether that's coming from the power unit, we need to understand.
"The guys have been working all day, trying to get on top of [the problem]. We made progress throughout the day, hopefully overnight we can fix it for good."
Engine "obviously" not as powerful
Having gotten a number of practice outings in last year's Mercedes-engined Lotus car, Palmer has conceded that the difference between that power unit and the Renault engine used after the takeover was noticeable.
"There's a difference - it's obviously not as powerful as the Mercedes engine and you can feel that," he said.
"But there's benefits as well - the driveability is good, the Renault engine guys are working very well. We've been working with them over the winter and they've got a good handle on the procedures, the driveability of the engine.
"But, at the moment now, still definitely behind Mercedes on power."
Plenty of updates coming up
The RS16's predecessor Lotus E23 famously got little in the way of upgrades over the 2015 season - and, with it serving as the base for the new car, Palmer has suggested that there will be lots of changes to the RS16 before Melbourne.
"There's plenty to go through," he said. "It was fairly last-minute to get it ready and the guys did a really good job to roll out for 9 o'clock.
"But there's a lot to go on, so over the next few days, next week and Melbourne as well it's gonna be quite different."
The Briton will continue driving the car on Tuesday, before handing it over to Kevin Magnussen for the remainder of the first test.
Additional reporting by Jamie Klein