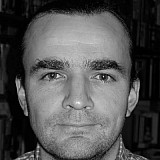 Renault's technical director Nick Chester says the new RS16 is an evolution of the car used by the Lotus team during the 2015 F1 season.
Jolyon Palmer gave the new Renault RS16 its first laps at Barcelona today as the French manufacturer made its official return as a works team.
The car has represented a lot of work for the Enstone team has it had to switch back to Renault power after a single season with Mercedes, although in essence is nevertheless a development of last year's Lotus, and follows the same aero concepts.
"The RS16 builds on Enstone's previous cars, but naturally we have had to significantly change aspects of the car to house the Renault power unit, the RE16," said Chester.
"The major changes are at the back of the chassis, particularly how we have laid out the cooling system.
"The rest of the car is more of an evolution. We had a reasonable baseline last year and have taken the concepts further without necessarily changing the fundamental principles.
"On the aero side, for example, we have kept the characteristics that gave the drivers a stable platform and added overall downforce to give greater grip.
"Keeping an evolution of the 2015 concept has been aided by the fact there haven't been too many changes on the regulations side.
"We have had to increase the thickness of the cockpit fins for driver safety to be able to withstand higher loadings and there is now mandatory outlets for both the wastegate pipe and tailgate pipe, but these aside, we've not had too much else that has made us change the layout."
More power from Renault
Meanwhile, Renault insists that it has already found more power without sacrificing reliability.
"2016 is a real opportunity for all at Renault," said engine technical director Remi Taffin. "It is a chance to put the lessons of 2015 into positive use and create solid foundations within Viry and Enstone.
"We have already taken some good steps forward in the short time we have been working together. Integrating the power unit to the chassis was a huge task but it's a testament to the good will on both sides that we were able to adapt both PU and chassis so well that the first fire-up happened without issue, which wasn't a given at all with such a tight timeline.
"Like the chassis, the PU we use this year is a continuation of the work we started last year with some concepts taken further.
"We have made some changes to the combustion chamber, turbo and electronics to give more power, without sacrificing reliability.
"So far the tests in the dynos have been promising and we are looking forward to getting some driver feedback once it's been on track."