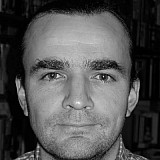 Marussia's application to run their 2014 car this season was rejected by the F1 Strategy Group because it lacked substance and had compliance issues, according to Force India team principal Robert Fernley.
It is understood that one of the compliance issues related to the fact that the letter came from Marussia team CEO Graeme Lowdon, and not from the administrator, as should have been the case.
The brief letter also contained little or no information about the team's future plans, such as a possible new owner or investor, or any intention to ready a 2015 car.
As such, some of those present at the meeting did not believe that the team had a chance of mounting a credible entry into the 2015 championship.
Marussia bid rejected immediately
In order to grant permission to Marussia, unanimity was required.
Force India were the first to vote, and as soon as the team responded with a 'No' in effect it did not matter what anyone else had to say.
It is understood that others also expressed opposition, as would other teams not represented in the meeting, such as Sauber and Lotus, who would have had a vote had the matter proceeded to the F1 Commission.
"The strategy group was faced with an application for Marussia's 2014 cars to compete in the 2015 championship," said Fernley.
"During the meeting it emerged that there were compliance issues and that the application lacked substance.
"Equally, the speculative application submitted contained no supporting documentation to reinforce the case for offering special dispensation.
"For example, no details were supplied of who the new owners would be or the operational structures that would be put in place.
"Given the lack of information, uncertain guarantees, and the speculative nature of the application, the decision was taken that it is better to focus on ensuring the continued participation of the remaining independent teams."
How the Strategy Group works
The Strategy Group includes Mercedes, Ferrari, Red Bull, McLaren and Williams on a permanent basis, as well as the next best placed constructor, which this year is Force India.
Each team has a vote, while the FIA has six votes and Formula One Management has six votes.
Those at the meeting included Bernie Ecclestone, Jean Todt, Toto Wolff and Niki Lauda (Mercedes), Ron Dennis and Eric Boullier (McLaren), Sergio Marchionne and Maurizio Arrivabene (Ferrari), Christian Horner (Red Bull), Claire Williams (Williams) and Fernley.