Get alerts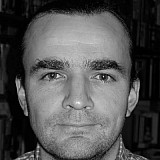 The news that founders and mainstays John Booth and Graeme Lowdon have resigned from Manor leaves the future of the Formula 1 team in doubt, just as things finally appeared to be coming together.
The breaking of the news in Mexico was a surprise to many, but there has been a great deal going on for a long time behind the scenes, including even the idea of a mid-season switch to Renault engines. That, however, was something neither Lowdon or Booth wanted.
That plan was eventually dismissed in favour of Mercedes, but it has highlighted a rift between the current bosses, and the team's owner Stephen Fitzpatrick about where they see the future of the team.
Future steps
On October 1, the team confirmed that it had signed that Mercedes engine deal for 2016, and had come to a separate arrangement with Williams for gearboxes and other components.
With a new chassis coming from a design group led by former Williams and Jordan man John McQuilliam, it appeared that the team had the potential to make a huge step from the 2014-based package that it has run this year.
There has been no official word, but, in essence, it appears Booth and Lowdon have increasingly been left out of the loop by the new owner Stephen Fitzpatrick and his business partner Abdulla Boulsien and, as such, can't see a way forward.
But without the two men, who have formed the heart of the team for so long, there must now be doubts about the team's ability to make the grid.
Mercedes motorsport boss Toto Wolff was one of many taken aback by developments.
"John and Graeme have been an integral part of the team," Toto Wolff told Motorsport.com today. "For me John is the incorporation of the team.
"I've known them forever, and I remember Lewis doing his first F3 year with them. These guys were also a fundamental part of why we decided to go forward. I hope the goalposts don't move, but I'm an interested spectator."
Management plans
It has been suggested that the current owners do not approach F1 in the way many current teams do, both in terms of politics and the technical side.
Earlier this year, they tried to get a Renault supply deal, not just for 2016, but the second half of this season. The arrangement would also have involved a Red Bull gearbox.
Talks didn't get very far, and it's understood Red Bull was not overly impressed.
In any case, it appears that the owners clearly underestimated the effort involved in making such a change in the middle of the year, while moving to an engine that other teams were openly trying to dump would've in itself been a very controversial choice.
Investment push
At the start of the year, the team was rescued from administration by Fitzpatrick. He had to pay a very modest amount to the administrator to get the team, around £500,000.
It meant Manor emerged from the ashes basically free of debt, and thus in a much better position than many teams that still owe a lot of money.
The appeal to F1 fan Fitzpatrick was obvious. Manor had qualified for approximately $50m per year of "Bernie money" from the FOM prize fund by finishing in the top 10 two years in a row.
Next year the field expands to 11 teams, but Haas won't be able to bump Manor out of its current position in the financial pecking order until 2018. So Manor will earn that $50m in 2015, 2016 and 2017.
It's a significant amount, but far from enough to run a season even for a lean and mean outfit like Manor - even using old equipment.
There's been some income from sponsors (Roberto Merhi drove for free), but sources suggest that Fitzpatrick himself has put only a relatively modest amount of extra funding into the pot. He may be a wealthy businessman, but he doesn't have the sort of money to sustain the team.
It's no secret that the strategy of Fitzpatrick and Boulsien have been to turn a profit by selling the team on at the right time.
With no debt, $100m guaranteed from Ecclestone over the next two seasons, and the Mercedes and Williams contracts done, they have a very attractive package – and it would appear that they believe they can sell for a good price.
Two groups of investors have approached them, one from America and the other the Far East. They are understood to have offered around $50m and $40m respectively, but neither deal went very far. Indeed, sources indicate that the potential investors were not impressed by how they were treated.
The strategy of hooking up with Mercedes and Williams can't be argued, but they were helped by Toto Wolff, who was very motivated to secure another team while the Red Bull saga was still ongoing.
The new partners have been guaranteed that they will be paid directly from the FOM money, a not uncommon practice when struggling teams need to get deals done in a hurry. But that means there is very little left with which to build a car and get out there and run.
Ecclestone involvement
One unusual detail is that Ecclestone doesn't appear to be very close to what's going on at Manor. Usually, he is deeply involved in takeovers brokering arrangements and keeping both parties happy.
However, Ecclestone is understood to have little sympathy for Manor. He's always been very wary of team owners who are happy to "coast and collect," and who focus a little too much on just showing up to earn the cash.
That's why the money has only gone to the top 10, and there have usually been one or two teams who've had to keep working harder on and off the track to literally get into the money.
Manor's new owners have been in Ecclestone's sights since Australia. He'd been promised that they would participate in Melbourne, but the team turned up without the equipment with which to even start the engines.
Back in England, when Ecclestone learned from his sources about what was going on, he called the new owners and made his thoughts abundantly clear.
Other departures
Meanwhile, there is likely to be a serious problem with staff. Many of the staff members are Manor 'lifers' who have been loyal to John Booth through thick and thin.
Some already had other jobs last winter, but returned to the fold when they got the call. If their bosses have had enough and don't see a way forward, these people may also be having second thoughts.
Do Fitzpatrick and Boulsien have a clear plan that we don't yet know about, such as a hook-up with Prodrive? Wolff's reaction suggests not, but there may be options out there.