Subscribe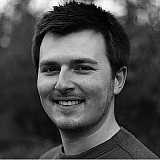 Triple Eight driver Andrew Jordan admits he was frustrated by a lack of pace shown by his factory MG6 during last weekend's BTCC races at Thruxton.
Jordan currently lies fifth in the title chase, 15 points adrift of points leader Gordon Shedden, after taking a second podium finish of the season in the final race at the high-speed Hampshire venue.
But the 2013 BTCC champion insists that this is more through consistent points-scoring than the pace so far demonstrated by his MG machinery, underlining the need to be fighting for podiums more frequently.
"I'm frustrated by the performances this weekend," said Jordan. "We're in the mix thanks to consistency, not necessarily down to outright speed.
"We're still very much in the title hunt, but we need more pace. From my point of view I want to be scoring podiums on a more regular basis."
Jordan followed Adam Morgan home in the final race of the day, but confessed he was powerless to challenge the Mercedes driver and chose to settle for second.
"I thought Adam might lose his tyres in the third race – he was setting a very impressive pace and I was on the limit of where the MG felt comfortable.
"So I didn't push too hard and made sure I'd be there to pick up any pieces."
Jack Goff, who sits a distant eighth in the points having jointly led after the opening round, was also left deflated following a tough weekend at Thruxton that culminated in an 11th place finish, the result of a late trip across the grass.
"We've had problems with both oversteer and understeer this weekend," explained the 24-year-old.
"There has been a general lack of grip all round really; there wasn't much fight in the car in the third race at all and I did the best I could, but it wasn't the result I wanted, or needed."