Get alerts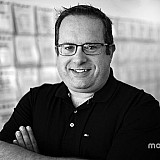 Ricky Stenhouse Jr. owned it.
Following Saturday night's Coke Zero 400 at Daytona International Speedway, Stenhouse didn't shy away from the fact that his actions on the track triggered two multi-car accidents and he ended up collected in three others.
He likely didn't earn a lot of fans on social media or from his fellow competitors in the Monster Energy NASCAR Cup Series garage. But he also took responsibility for his actions.
"It's aggressive speedway racing," Stenhouse said. "We needed to win to get in the playoffs, so it is what it is."
Stenhouse was most frustrated with the fact his Roush Fenway Racing team had provided him with a No. 17 Ford that appeared more than capable of winning the race.
He won the first two stages of the race, collecting a pair of playoff points in the process, but the second stage saw him initiate a pair of accidents that together collected more than half of the 40-car field.
"I was really bummed. The first one, (William Byron) blocked (Brad Keselowski) and from where I was sitting, I thought we were going to get to the inside of him, so I wasn't really expecting (Keselowski) to check up that quick," Stenhouse said.
"The second one with (Kyle Busch), I was just too aggressive trying to get to his left-rear, trying to get back to the lead and back out front where our (car) was really dominant. We definitely brought, I feel like, the best car here in the field. 
"Winning two stages was nice, but obviously we wanted to win at the end and it's a bummer we basically crashed all of our teammates out of it. I was frustrated with myself causing crashes like that. You don't ever really want to do that."
Asked why there seemed to be so many wrecks happening at the front of the field Saturday night, Stenhouse said, "You try to be so aggressive to stay up front.  It's hard to get your track position and keep the lead and to win these races you really need to be the leader to win the stages and really kind of control the field.
"I felt like when I was in the front I could kind of control the field and make them do what I wanted them to do. That's why everybody was so aggressive trying to get to the front."
Stenhouse remains 16th in the series standings. The 51 laps he led Saturday night were the most he's led in a race this season.