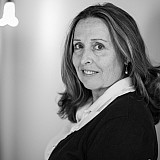 Two avoidable mistakes cost Joey Logano and the No. 22 team a potential victory at Kansas Speedway.
KANSAS CITY, KAN. — Oh, what could have been for Joey Logano on Saturday night at Kansas Speedway.
The No. 22 AAA Ford started from the pole and led the first 29 laps. But it was through sheer speed that the Team Penske driver salvaged a top-five finish in the SpongeBob SquarePants 400.
Early in the race, Logano's was sent to the rear of the field for a tire violation, but he fought his way back to the front with ease.
Then, on Lap 173, Logano pitted under green. Thirteen laps later, after Ricky Stenhouse Jr. spun Clint Bowyer to trigger the sixth caution, Logano came down pit road for unscheduled service before the pits were open.
"Why are you on pit road, bud," crew chief Todd Gordon asked calmly.
"You said (lap)186," Logano replied.
"Pit road is closed," Gordon said.
"Sorry, man," Logano said back. "I thought it was open. I heard the number and thought we were coming."
Logano was seventh at the time of the penalty. NASCAR directed the No. 22 Team Penske Ford to the tail end of longest line of green flag cars. On Lap 190, Logano restarted ninth and gained four positions over the remaining 67 laps.
Fast car, 'terrible' execution
"Passing all those cars was fun but the rest of it we just did a terrible job of executing this race," Logano said. "We made mistake after mistake. Whether it was me on pit road or everything we did it seemed.
"We had a fast race car and that is what saved us. Execution was not very good tonight and we all just have to raise our game a little bit and understand why we made mistakes and clean it up going forward."
While the penalty wasn't as costly as it could have been, Logano needed no additional setbacks while battling the Hendrick-powered cars on Saturday. Jimmie Johnson won his third race of the season followed by Kevin Harvick, Dale Earnhardt Jr. and Jeff Gordon.
Joey Logano passed a total of 147  cars under green-flag conditions, a track record for Kansas Speedway.
Currently, the Team Penske Fords of Logano and Brad Keselowski have been the only drivers able to compete against the Chevys on a weekly basis in 2015. While the Toyota appear to be turning the corner, the only Camry wins were on short tracks and only Martinsville Speedway figures into the playoffs.
If Logano hopes to have a fighting chance in the Chase, particularly in the season finale at Homestead-Miami Speedway come November, the team can't be vulnerable to the same mistakes they experienced at Kansas Speedway.