Get alerts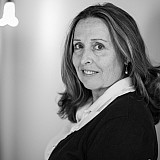 Rowdy returns -- and tops the speed chart in his first time back in a Sprint Cup car.
CONCORD, N.C. — It was as if Kyle Busch had never left. 
After missing the first 11 races of the Sprint Cup season after breaking his right leg and left foot in the XFINITY Series opener at Daytona, Busch posted the fastest lap in the only All-Star practice with a speed of 188.884mph on Friday.
Just trying to get a feel for the seat, the car and being back behind the wheel. It's been a while.

Kyle Busch
"It felt real good, obviously optimistic about coming back and getting some laps  in here at Charlotte Motor Speedway," Busch said. "Everything felt good with the No. 18 M&Ms Camry. I was excited to get back in and see my guys. Just try to get a taste for that all again.
"Just trying to get a feel for the seat, the car and being back behind the wheel. It's been a while. As far as I'm concerned, everything went according to plan and we had some decent speed in race trim. We made some adjustments to it for that mock qualifying run -- it's a little different qualifying procedure obviously from tomorrow night, so I was able to put a fast time up to get on the top of the sheet. 
"I was definitely excited to see that type of speed and hopefully, we can see that same speed tomorrow night." 
Jamie McMurray, Kevin Harvick, Kurt Busch and Denny Hamlin rounded out the top five in fastest practice runs. 
Kurt Busch also posted the Best 10 Consecutive Lap Average of 185.338 mph, followed by Joey Logano (184.178mph), Jeff Gordon (183.621mph), Kasey Kahne (183.490mph) and McMurray (183.477mph). 
Kyle Busch said the biggest adjustment in practice was simply "getting used to the feel of the race car." Busch has not had the opportunity to compete in the Sprint Cup car with the 2015 rules package which debuted at Atlanta Motor Speedway, the second race of the year.
"These race cars have been changing quite constantly with setups and things like that," Busch said. "So just trying to get a feel for what all was going on there and what I had to drive.
"Besides that, the seat was an adjustment for me. I'm not used to the carbon seat at all. I've never run at a mile-and-a-half like this so that was an adjustment for me. We had to tinker with it a little bit in practice and we're going to tinker with it now to see if we can make it just a tick better -- a little more comfortable for the long haul especially next week."