Get alerts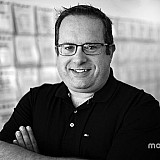 Kasey Kahne has been released from the final year of his contract with Hendrick Motorsports and will become a free agent at the conclusion of the 2017 Monster Energy NASCAR Cup Series season.
"Kasey has worked extremely hard," Rick Hendrick, owner of Hendrick Motorsports, said in a statement released Monday morning. "He's a tremendous teammate and person, and he has been totally dedicated to our program since day one.
"I've always believed that he's a special talent, and I know he will thrive in the right situation. We will do everything we can to finish the season as strong as we can."
Kahne, 37, was signed by the organization in April 2010, nearly two years before his February 2012 debut in its No. 5 Chevrolet. Now in their sixth season together, Kahne has earned six of his 18 career points-paying Cup victories with the No. 5 team.
"I'd like to thank Rick and everyone at Hendrick Motorsports for their hard work and dedication, along with providing me a great opportunity and success over the last six years," said Kahne, who most recently won the July 23 Brickyard 400 at Indianapolis.
"We won six races together and I'm coming off of one of the biggest wins of my career at the Brickyard, which has given the (No.) 5 team a lot of momentum heading into the playoffs. We still have a lot of racing left in 2017 and finishing strong is our top priority.
"I look forward to what the next chapter in my career holds."
Hendrick Motorsports said it still plans to run four full-time Cup teams in 2018 and will announce its 2018 at a later date.
Until his win at the Brickyard last month, Kahne's most recent Cup series win was during the 2014 season. This year, he is ranked 19th in the series standings with one win, three top-five and four top-10 finishes.
Because of his victory, he is currently locked into this season's playoffs.
Click on image to watch video about release: