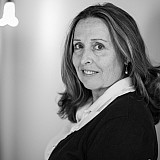 Dinger will build on current JTGD success with solid sponsor support for the next five years.
KANSAS CITY, KAN. — AJ Allmendinger has found a home with JTG Daugherty Racing.
On Saturday, the affable driver announced he has signed a five-year extension to continue driving the No. 47 Chevy SS until 2020 with team owners Tad and Jodi Geschickter and Brad Daugherty. 
"I have always said I have a verbal lifetime contract with JTG Daugherty Racing, but I want to announce today that I have officially signed a contract for a five year deal," Allmendinger said. "It's pretty cool to me because I love it here and love the family atmosphere Jodi, Tad and Brad have established. 
"Not only do we have a family bond, we have a healthy future with some of the biggest and best brands in the business."
The 'lifeblood of teams'
Allmendinger's news comes on the heels of The Kroger Company's decision to support JTGD and Allmendinger for 17 races in 2015 and 24 events for the 2016 season. Kroger joins a strong list of JTGD sponsors including Better Than Bouillon, BUSH'S Beans, Clorox, Core Power, Freightliner, House-Autry, Hungry Jack, Kingsford, Glad, Hidden Valley, SCOTT Products and Shore Lunch.
"Sponsorship is the lifeblood of teams in the NASCAR Sprint Cup Series and it's awesome to see companies take their programs to the next level and activate like Kroger and our longstanding partners are doing," Allmendinger said. 
"I know there was big news about a sponsor leaving recently, but look at the sponsors coming back to our team and taking their program to the next level. It's pretty awesome to see our team thriving and I love our sponsors. They allow me to do what I love to do. I know Tad has busted his butt to put all of this together and he has the business model figured out."
And the results off the track have evolved into a strong showing on the track in the No. 47 Chevy as well. Prior to an oil leak at Martinsville Speedway and getting collected at Bristol, Allmendinger was solidly in the top 12 — bolstered by top 10 finishes at Atlanta Motor Speedway and Las Vegas Motor Speedway early in the season. 
"AJ has done a tremendous job for our team and for our sponsor partners," Tad Geschickter said. "More importantly, he is family. We have all decided that he is our guy and that we are going to work together to build this racing organization to deliver results on the track and in the marketplace."
A fruitful partnership
Allmendinger carried the No. 47 team to its first career win last season with his first Sprint Cup victory at Watkins Glen. It was also Allmendinger and JTGD's first appearance in the Chase. 
"It's a day I will never forget," Allmendinger said of his August win at the Glen. "I dreamed about that moment and I'm not going to ever forget it. It was just a dream come true."
Allmendinger has two top 10 finishes at Kansas Speedway. His 11th-place finish with JTGD last fall was his best finish with the team since coming on board in 2013. He'll roll off 29th on Saturday.  
"We just want to leave Kansas Speedway with a solid finish," Allmendinger said. "We've had some bad luck, but we hope that's all behind us now. We've got a lot of good momentum off the track right now with our sponsors and that's pretty exciting. We're focused on building momentum on track and selling some cases. It's a great time for us."