Subscribe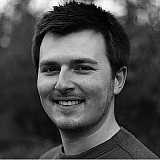 Yamaha team boss Lin Jarvis says that re-signing Jorge Lorenzo for 2017 and beyond will be the manufacturer's "priority" as the MotoGP rider market starts to heat up.
Both Lorenzo and teammate Valentino Rossi are out of contract at the end of the 2016 season, along with the vast majority of the riders on the grid.
While Jarvis is confident that a new deal with Rossi merely hinges on whether the Italian, who turns 37 this month, wishes to continue racing, he admits a "very tempting" offer from Ducati could complicate matters with Lorenzo.
"Valentino needs to decide how long he wants to keep on racing, and in Jorge's case, he has always made it clear he wants to review with Yamaha and even retire here," Jarvis told Motorsport.com.
"But we also have to keep in mind that Ducati has made Jorge a very tempting offer, so that could affect things a bit.
"Either Valentino stays with us or he retires. As for Jorge, renewing him is the priority."
"Honesty and frankness"
Asked about how Yamaha will handle the frosty relationship between its two riders this season, Jarvis said that being up front with each other will be the key to keeping a lid on tensions.
"The important thing is honesty and frankness," he said. "Saying things as they are, giving your opinion without beating around the bush and listening to that of those in front of you with the same attitude.
"We might not agree, but that way we know what the other one is thinking."
Looking back on last year's explosive finale to the season, Jarvis added that Yamaha wasn't entirely happy with the actions of either of its riders.
"I don't think Jorge felt betrayed," said the Briton. "Did we like all he did last year? No. We didn't like all Valentino did either.
"But I'm sure they didn't like things Yamaha did either."
Interview by Oriol Puigdemont