Subscribe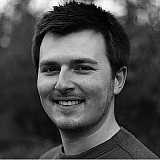 Repsol Honda team principal Livio Suppo says that Valentino Rossi seems destined to beat Jorge Lorenzo in this year's MotoGP championship battle and secure an eighth premier class title.
With four rounds remaining, 14 points split Yamaha teammates Rossi and Lorenzo at the head of the standings, the latter recovering nine points last weekend at Aragon with his sixth victory of the season.
But despite Lorenzo halting his rival's momentum in Spain, Suppo believes that 2015 is set to go Rossi's way, a turn of events he says would be a "crazy boost" for the championship.
"It looks like Valentino's year to me," Suppo said in an interview on Red Bull's official website. "I'm not superstitious, but I believe in fate.
"Just as 2013 was Marc's year, you could see it, feel it, with everything that happened along the way. The crash at Mugello in 2013, I don't even want to say it… but that had no impact.
"He crashed, but always in practice sessions. If Jorge crashed it would affect him, Dani was leading the World Championship and then the weekend after Dani fell and was hurt.
"We'll see this year. At Silverstone it seemed it would be impossible for Valentino, even to get on the podium looked like it would be hard for him, and then the weather changed.
"He did brilliantly, but if it didn't rain at that race he would've struggled. If he wins a tenth title it'll be a crazy boost for the sport."
Marquez still learning
Speaking about Marc Marquez's torrid season, in which he has registered five non-finishes with a spate of crashes, Suppo added it is important to remember the defending champion is still maturing as a rider.
"I've always said that, for me, the most incredible thing about Marc is his character, especially given the fact that he is so young," Suppo said.
"His positivity is amazing, and he has the capacity to infect the team with that attitude. I think it's been a year in which he has learned a lot, and grown a lot too.
"I think [this year] is an important step in the maturation process for him. He's won two World Championships, and that can often lead us to forget that he's still only 22 years old."