Get alerts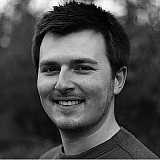 Valentino Rossi says he will approach this weekend's MotoGP race at Mugello aiming to win as normal, rather than thinking about protecting his championship lead.
Following a strong start to the season, Rossi arrives at his home race leading the riders' standings after wins in Qatar and Argentina, with a 15-point buffer over Yamaha teammate Jorge Lorenzo.
But the Italian insists it is too early to think about riding for points yet, and says that he will not allow his strong position in the championship to compromise his focus on going for the win on home soil.
"I think you can do some calculations for the championship in the last three races, not before," said Rossi in Thursday's riders' press conference.
"At this stage of the season you have to push for the maximum in every race, also because Jorge [Lorenzo] has gained 15 points on me in the last races and isn't far behind.
"Every weekend I try to take the maximum – the first target is to win, and then to score good points if that's not possible."
Qualifying still a weak point
Rossi also admitted that his main weakness in 2015 has been qualifying, having started no higher than fourth in the first five races, and that starting from the front two rows at Mugello will be imperative to remain in contention for victory.
"I have never been strong in qualifying, especially with this type of [shorter] session," admitted the 36-year-old.
"I was stronger in normal qualifying, but it's the same for everyone.
"It's important to qualify in the first two rows here, because a lot of riders are fast, especially Jorge, who can get away from the front if he has a good rhythm."