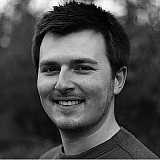 Valentino Rossi has admitted that he needs to step up his game in qualifying in order to be able to take the fight to Jorge Lorenzo at this weekend's Dutch TT.
After a shaky start to the 2015 campaign, a dominant Lorenzo has won each of the last four MotoGP races, closing the points gap to Yamaha teammate Rossi at the top of the riders' standings to just a single point in the process.
Rossi, whose last victory came in Argentina back in April, believes the key to challenging Lorenzo lies in improving his qualifying form, his challenge at the previous round at Catalunya blunted by a third row start while Lorenzo was able to take an early lead.
"Jorge is better than me in qualifying; he is always a little bit faster," conceded the Italian during the riders' press conference.
"In Barcelona I had good pace, and I don't lose a lot of time [to Lorenzo] after arriving in second, but already Jorge was far [ahead], so we have to improve.
"Now it's difficult because a lot of different bikes are very fast – Suzuki and Ducati also have an extra soft tyre for qualifying, which is a help.
"But at the same time, the Hondas are very fast and Jorge has the same bike and tyre as me."
Happy with new chassis
Rossi experimented further on Thursday with a revised Yamaha chassis that he tried for the first time during private testing at Aragon last week.
The 36-year-old was quickest in the opening practice session of the weekend at Assen, before slipping to third in the afternoon behind Honda duo Dani Pedrosa and Marc Marquez.
"The first priority today was to find out which chassis we prefer, the new one or the standard one," he said. "I feel good with the new one.
"My pace and my lap times were especially good this morning when I was in front, but also in the afternoon."