Get alerts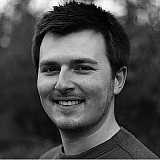 Valentino Rossi has described Red Bull Ring's Turn 8 as "very dangerous" as discussions about safety at the Austrian track continue ahead of this weekend's MotoGP round.
The Spielberg venue has already come in for criticism from numerous riders for a lack of rider safety, Scott Redding in particular questioning the logic of racing at a venue where the run-off areas have been designed predominantly with car racing in mind.
On Thursday, organisers took the decision to modify the final corner, Turn 10, by making the track narrower to reduce the risk of a serious accident by distancing the riders from the outside wall.
Asked which other corners posed a safety risk, Rossi – who raced at the Red Bull Ring in its previous A1 Ring guise in 1996 and 1997 – said Turn 8 would need work to make it safer in subsequent years.
"This track is very fast, and when a track is fast it's always dangerous," said the Italian. "Especially the exit of Turn 8 remains very dangerous.
"On a normal lap, you go through it quite easily, but it's [taken at] very high speed and the wall is quite close.
"This for me is the most dangerous point that we have to try to improve in the next years."
Andrea Dovizioso echoed Rossi's thoughts, adding that the downhill right-hand hairpin of Turn 4 was another area of the circuit he deems unsafe.
"Like Valentino says, Turn 8 for sure we have to do something for the future," said the Ducati rider. "During the weekend we will see at Turn 4, the run-off area maybe is not enough."
Jorge Lorenzo, who was previously critical of the braking area for the steep uphill right-hander at Turn 3, meanwhile said he felt the improvements made at Turn 10 would have little impact.
"It doesn't change so much," said the reigning champion. "We go slower, and further from the wall, but it's the same, it's asphalt [run-off]."