Get alerts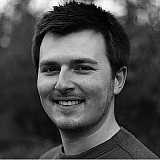 Pramac Ducati rider Scott Redding says he is already feeling a valued member of the Italian stable after a troubled 2015 season with the Marc VDS Honda team.
Redding's switch to the satellite Pramac squad was confirmed last August, and since then the 23-year-old has already had outings at Valencia and at Jerez on the Desmosedici GP15.
The latter test went particularly well for Redding, who lapped within two tenths of a second of Jorge Lorenzo's best race lap from the 2015 Spanish Grand Prix.
But, more importantly, the Briton said that engineers from the Ducati factory were already making him feel more valued than he had been at the Marc VDS squad last season.
"Every manufacturer says [they value your feedback], but saying it and doing it are two different things," Redding told Motorsport.com when asked about his switch from Honda to Ducati machinery.
"One of the main things I noticed at Jerez was that guys from the factory Ducati team came over to help me with the bike and asked for my feedback.
"So it was great to know that I am involved in the factory side of the team, partly for development but also to help me improve as a rider.
"At Jerez I felt comfortable with the bike and the way it was talking to me, and I'm already working well with Giacomo [Guidotti, new crew chief] and making good steps."
Factory seat the goal
His new teammate Danilo Petrucci enjoyed a breakthrough first campaign with Pramac last year, scoring an unlikely second in the wet at Silverstone, but Redding is confident he can do even better.
"Danilo made a big step last year, and it shocked me actually," he added. "He has one year more than me on the bike, but I don't think this will be a big problem.
"I already feel comfortable on the bike and I think I can do an even better job in my first year at Ducati."
Asked if he felt he could be in contention for a factory Ducati ride in 2017, Redding said: "That's definitely the future I've got planned in my head.
"This is what I think I can do, and with the help of the Pramac team I just have to deliver the results to make the factory want me."