Get alerts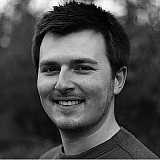 Five-time 500cc champion Mick Doohan says he has little sympathy for Valentino Rossi for losing the MotoGP title because he believes that "the best rider won".
Jorge Lorenzo emerged victorious in his season-long duel with teammate Rossi, but his triumph was overshadowed by accusations from the Italian that Marc Marquez had helped Lorenzo to win.
But Doohan believes that Rossi was wrong to expect Marquez to ease back purely because of the championship situation.
"At the end of the day, it's all bullshit," Doohan told superbike.co.uk. "In my view the best rider won.
"Whether or not Valentino felt pressure, I don't know. This may have been his last opportunity to win a title. He could still come out next year and dominate, but I've never seen him react like his before.
"Why was he suddenly worrying about riders not in the championship chase getting in the way? It's racing and that's just not the way it goes. Each man is there for himself.
"For somebody in the title hunt to expect other people not to get in the mix is the wrong perception to start with.
"As a rider if there's an opportunity to win a race, regardless of whether you're going for the championship or not, you're going to want to win."
Sepang clash was 50/50
Looking back on the clash between Marquez and Rossi at Sepang, Doohan was more equivocal, saying both riders were partly to blame and that Marquez could have done more to avoid contact.
"They're both probably to blame I think," said the Australian. "If I was in Marquez's shoes, I think there would have been a couple of options.
"You either run off the track or shut the throttle down. To try and turn into somebody when there's a bike there seemed a bit odd.
"Who knows whether Rossi kicked him or not? To me it didn't look like he did."
He added: "But if Rossi knocked Marquez off [in Malaysia], that could be all the incentive he needed to not want to pass Lorenzo [at Valencia].
"Equally, he did look like he was getting closer in the closing stages and seemed to be preparing to pass and then Pedrosa came on strong and that screwed them up for the last lap.
"I look at it like this: in a year or two or even when he's retired, would Marquez say to himself, 'shit, I could have won that race and added to the tally'?"
MotoGP the real winner
Doohan concluded by saying that the real winner of the season was MotoGP itself, owing to the coverage the sport has received as a result of all the controversy.
"The real winner out of all this has been MotoGP," he said. "The racing has been fantastic; Formula 1 has been absolutely boring.
"Rossi's fans are still going to be Rossi's fans, if anything it has just brought more people in to have a look at the sport because of the exposure it got over the past six weeks."