Subscribe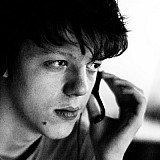 Penske driver Will Power's medical issues preventing him from taking the start in the IndyCar season opener in St. Pete were "not the result of a concussion", IndyCar has announced.
The 2014 champion sat out the St. Pete race after suffering from nausea throughout the entire weekend, albeit he had managed to top qualifying with a new track record before pulling out of the event.
On Sunday, IndyCar released a statement saying that Power had been diagnosed with a "mild concussion" after having crashed his #12 Dallara DW12 in Friday practice - however, further evaluations have proven this not to be case.
"The doctors at the University of Miami concluded Power's symptoms were not the result of a concussion, and may have been related to a lingering inner-ear infection for which he was being treated," said IndyCar's safety consultant Dr. Terry Trammell.
"There is no evidence that he sustained a concussion in the crash on Friday, which is consistent with his ear accelerometer data and the mandatory screening evaluation conducted after his crash."
The initial diagnosis was explained by the Aussie having failed the Sports Concussion Assessment Tool on Sunday, but, as Dr. Trammell qualified: "Given the nature of his inner-ear infection, it would have been extremely difficult for Will to pass the SCAT, which is what ultimately led to the concussion diagnosis.
"At the University of Miami they conducted a week's worth of testing in one day and Will was seen by multiple physicians. The doctors concluded definitively that Will had not sustained recent head trauma."
Power is now cleared to return to IndyCar racing and is set to make his return in the Phoenix Grand Prix on April 2.
He has one point in the championship after the opener, courtesy of his track record-breaking pole.