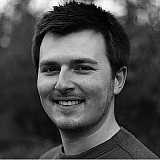 Takuma Sato believes that progress made by Honda with its IndyCar engine has been disguised by the series' introduction of manufacturer-specific aero kits.
It has been a difficult season so far for the Japanese marque, which has won just three of the 11 races this season (two of which were assisted by inclement weather) and languishes far behind Chevrolet in the manufacturers' standings.
Sato, whose best result so far in 2015 driving for A. J. Foyt Enterprises has been a second place in the second race at Detroit, reckons that the reason for Chevrolet dominance lies not with Honda's engine but with its aero kit.
The aero kits make it difficult to judge engine performance

Takuma Sato
The 38-year-old believes that the changes to the Honda kit that were mandated after the opening round at St. Petersburg – which was interrupted numerous times to clear debris originating from Honda front wing elements – has played into Chevrolet's hands.
"Yes, the Chevrolet aero kit is a little bit better," Sato conceded when he spoke with Motorsport.com.
"Honda did a really good job on the engine, but as far as the aero kit is concerned, we have been disadvantaged as we had to change the front wing after bits and pieces flew away during the first race [at St. Pete].
"We had to reduce the number of elements, which translated into a loss of downforce, and the competition is so tight this year that a tenth of a second translates into several places on the starting grid.
"The aero kits make it difficult to judge engine performance. Over the speed of 100mph, it's basically aero-dominant.
"Compared to last year, the Honda engine develops much more mid-range torque. I don't think we are behind in terms of engine development.
"We just need to be a little more aero-efficient on the road courses because we need to put a little more downforce compared to the Chevrolet."
Aero kits a good move for IndyCar
Asked for his opinion on the wisdom of introducing aero kits generally, Sato said he felt they have proven beneficial for the fans – but warned that IndyCar organisers must ensure the competition doesn't become too one-sided.
"Overall I think it is a positive move - at least there is a very tough competition going on," said Sato.
"From the fans point of view, the kits make the car visually different, and the level of performance changes from one race to the next.
"However, we have to be careful that one manufacturer does not become too dominant – it's up to the league to control that."