Get alerts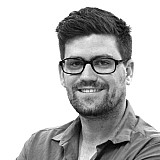 Jarno Trulli says his cameo appearance in this weekend's Putrajaya ePrix is not the start of a full-time driving comeback, and that he hopes to have the contract dispute with Salvador Duran sorted before the next round.
As first revealed by Motorsport.com yesterday, Trulli will replace Duran for the Malaysian Formula E race due to a breach-of-contract issue between the Mexican driver and the team.
However, Trulli is adamant that his return to the cockpit is a one-off, and a matter of necessity rather than choice.
"We signed both drivers, [Tonio] Liuzzi is here, and Salvador was here as well. But there was a breach of contract with Salvador, he was in breach of his contract," Trulli told Motorsport.com.
"It's a shame, but we have to replace him. And I was the only person around, so I have to step in the car to solve the situation."
Hopeful of resolution with Duran
While Duran will sit out this weekend, it's still not clear what the future holds. According to Trulli, the team is hopeful of resolving the situation and having the Mexican back in the car for the Punta De Este ePrix in Uruguay next month.
"We will stick with the plan," said the ex-Formula 1 driver.
"We didn't fight [with Duran]. He was in breach of contract, but we spoke with him, and he's a nice guy, a really nice person. So we hope we can find a solution for the future."
Miles the key to the weekend
Having missed the season-opening Beijing ePrix, Trulli says the team's major focus this weekend is making it on-track, and banking some miles with its new powertrain.
"It will be interesting to feel the Motomatica powertrain. We'll see how it goes," he said.
"At Donington we only completed seven laps, so obviously it wasn't enough.
"The guys at Motomatica are working at home, and they've improved the situation, so we just hope to make it on the track and see if we have good potential from the powertrain."
The team didn't take part in today's 30-minute shakedown, both cars failing to make it on-track.