Get alerts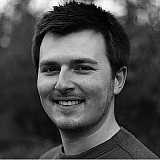 The first season of the FIA's new all-electric series kicked off in dramatic style last September in Beijing, and it concluded in equally exciting circumstances in London's Battersea Park in June.
With two races scheduled, four drivers headed to the UK with the chance of the title: Nelson Piquet Jr, Lucas di Grassi, Sebastien Buemi and Nicolas Prost, although the latter required nothing short of a miracle to close down the 46 point deficit to leader Piquet.
Race 1
Overtaking around the narrow and bumpy 1.8 mile circuit was next to impossible, making qualifying critical. Buemi gave himself the best possible chance by taking a comfortable pole position for Saturday's first leg, which he duly converted into victory to set up a three-way title showdown.
Piquet, who finished fifth behind di Grassi, therefore took a slender lead of just five points into the final day over Buemi, with di Grassi an outside shot 13 points back.
Qualifying for the all-important second race was a topsy-turvy affair, as Stephane Sarrazin bagged an unlikely pole with help from the weather gods. Despite not getting the best of the conditions in his qualifying group, Buemi appeared to be in a strong position starting sixth, with Piquet way back in 16th.
Race 2
The race itself was one of the tensest affairs in recent motorsport history, with the title in doubt all the way until the final corner. An inspired charge from Piquet brought him back from the brink of defeat, the Brazilian climbing to 10th by the time of a late Safety Car period.
With Buemi running sixth, Piquet had to be eighth to be assured of the title. Teammate Oliver Turvey offered little resistance, but it was Piquet's move on Salvador Duran at the Turn 14/15 chicane that put him in a provisional title winning position.
But that wasn't the end, as Buemi had the chance to turn the tables on Piquet – but only if he could find a way by Senna, behind whom he had dropped with a costly spin on his out-lap after his mandatory car switch.
Buemi tried everything, making contact with Senna on more than one occasion, but the Brazilian held on. Piquet didn't know that he had won the title until commentator Jack Nicholls informed him on the radio as he came into the pits – matters not being helped by on-the-road winner Sarrazin being excluded, although this had no bearing on the championship outcome in the end.
Piquet prevails
"I don't know what to say, it was such a tough week," said Piquet after learning of his triumph. "Starting from where we did and then getting to this position, wow.
"It was very hectic and I pushed as hard as I could. I didn't even know we had won it and then I saw my team celebrating."
Buemi on the other hand was left to lament his spin: "I did a little mistake exiting the box, basically I lost a place and that's the place that basically lost the championship. I'm really disappointed but it's like that. It was obviously not enough."
Piquet meanwhile acknowledged Senna's contribution to his success, telling his compatriot: "I'll give you my credit card later and you can go and get some beers!"
Top 20 stories so far
#13: Montoya and Dixon tie in frantic IndyCar title decider
#14: Renault takes over Lotus F1 Team
#15: Fatal Nordschleife crash prompts safety changes
#16: F1's biggest saga: Red Bull vs. Renault
#18: Alonso suffers mysterious testing crash, misses first GP
#19: Volkswagen emissions scandal