Subscribe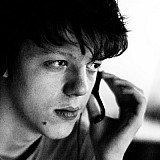 Scuderia Toro Rosso driver Max Verstappen admits he could end up staying at Toro Rosso in 2017, but says he "wants to go forward" with his Formula 1 career.
The Dutch prodigy, who made his debut last year at the record-breaking age of 17, is believed to be on the radar of a number of teams for 2017.
Asked whether spending a third season with Toro Rosso in 2017 was a possibility, Verstappen told Motorsport.com: "[It] can be. [But] it's not my aim.
"I want to go forward. I mean, it's a great thing [being at Toro Rosso] - I have a lot of fun and it's a great family.
"But at one point you want to win races and you want to go forward and you want to go to the top of the top."
Verstappen also insisted that he is feeling no pressure from being a young driver in Red Bull's famously tough programme.
"The future looks very positive, for next year as well," he said. "I'm just enjoying this season, trying to gain a lot of experience and we'll see where we end up next year."
"Nothing is happening" regarding Ferrari links
Ferrari is rumoured to be among the teams that have taken an interest in Verstappen for 2017 and onwards - and the Dutchman is not displeased by such links.
Asked whether he was happy with his debut season and whether the Ferrari rumours are a reflection of his on-track successes, he said: "Yeah, and it's good that other people see it that way.
"It's always nice to see that your name is up there, even though, I mean, nothing is happening. I am happy where I am at the moment."
Interview by Roberto Chinchero