Get alerts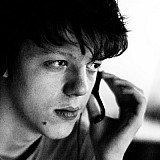 Carlos Sainz believes Formula 1 needs to address the spread of performance in the field, as he thinks midfield teams should at least have the opportunity to regularly challenge for podiums.
Leading teams Ferrari, Mercedes and Red Bull have together locked out the podium in 10 out of 11 Formula 1 races in 2017 so far, with Lance Stroll's shock third-place finish in a chaotic Baku race providing the only exception.
Toro Rosso driver Sainz admitted earlier in the season that he felt dismay at the gap between the top teams and the midfield – and is calling for the F1 pecking order to be bunched up.
He told Motorsport.com: "I believe in equality, a lot more equality.
"I believe Mercedes, Ferrari, Red Bull, they need to keep winning the championship. But I believe it should be a bit more exciting.
"It should include at least half of the field in a possible, potential podium battle.
"At the moment it's not happening. There's no chance. None of the midfield teams can do a podium under normal circumstances."
Sainz, in his third year with Toro Rosso, has amassed 99 points since his 2015 grand prix debut – but is yet to finish higher than sixth.
And while Toro Rosso itself has long become a regular fixture in the F1 midfield, Sebastian Vettel's Italian GP victory for the team back in 2008 remains the only podium of its 12-year history so far.
Sainz continued: "I believe if you do a perfect weekend, like for example I did in Monaco [where Sainz finished sixth], I should have a chance of scoring a podium, if I've done everything perfect.
"[Haas driver Romain] Grosjean in Austria did a very good weekend and still finished P6. I believe there should be a bit more opportunities to shine for the midfield teams that at the moment we don't have."
Asked whether the field could be bunched up using a budget cap, Sainz said: "I don't know. I don't understand about politics so I'm not going to include myself in this discussion.
"But I believe they need to find something, a solution, to bring laptimes closer between all 10 teams."