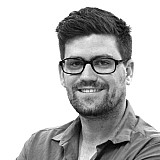 Daniel Ricciardo admits he couldn't go another season racing with the current Renault engine, but that he trusts Red Bull Racing to make the right decisions for 2016.
In the lead-up to the Hungarian Grand Prix, a race Ricciardo won 12 months ago, the Australian admitted that he didn't expect to have to spend another year dealing with the same power deficit that Renault currently has compared to Mercedes and Ferrari.
When asked if he could see himself racing a Renault-powered car in 2016, he said: "Not the current one. A significantly better Renault I would accept, but as we are now, I don't think we could go with this performance again next year.
"Other teams will keep improving, we need a significant gain. With the rest, we'll see what happens."
As Red Bull looks to lock down its engine plans for 2016, a process Ricciardo expects to make significant progress in the next fortnight, he says he has full trust that the team can find a suitable solution.
"It's in the hands of the team," Ricciardo added.
"I'm keeping my ears open for what's happening, of what's being discussed with the team, with Renault, with the team's future.
"From what I understand in the next two weeks there should be a bit more of a plan in place, we'll see what happens after that.
"I'm putting a lot of my trust at the moment within the team. Why I do that is because I still know the team wants to get the success, or wants return to the success they have.
"So when I speak to them and they say 'trust me, we're doing all we can to make sure we're going to be as competitive as possible for 2016', that's all I need to hear for now. That's important for me to know."
The customer isn't always right
With Renault in crunch talks about its F1 future, which may include purchasing the Lotus team, Ricciardo admits he has concerns over Red Bull Racing losing its 'works' status with its engine supplier.
"Any situation at the moment isn't perfect," he said.
"Now, we're down on power. If we were to go as a customer in the next few years, will a customer let you win? Do you actually have an opportunity to win in the next few years? That's the big question.
"But as I said, speaking to the big guys in the team, they've given me the confidence that I need to hear, that they'll do what they can to make sure that we can fight for success."