Subscribe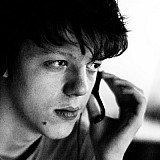 Ferrari driver Kimi Raikkonen admitted that the reliability of the new SF16-H "could be better", but stressed that stoppages in testing were nothing unusual.
Raikkonen has his mileage limited by reliability woes on two of his three pre-season testing days so far, his car suffering a fuel pump failure during week one and a gearbox issue on Tuesday.
"Obviously, it could be slightly better at this point - but it's testing and the purpose of testing is to try things," Raikkonen said after his Tuesday run, having finished the day fourth overall.
"If something breaks and we have an issue, we can fix it, we still have time. Every year it's the same story, at least as far as I can remember from, the past - you push, push, push and then, if you have an issue, you plan to fix it.
"So am I concerned? Not really."
No point in trying to guess Melbourne form
Faced with questions over Ferrari's chances to match lofty pre-season expectations, the Finn was adamant that making any current estimates over Melbourne pace was a futile exercise.
"Nobody knows. It's pointless to start guessing what will happen. We'll know in a short time," he said.
"The car feels good - but, just talking lap times here, we have no idea what everybody's doing. We know what we're doing and we're quite happy how the car is handling, how it's running."
Asked specifically about how he expects Ferrari to stack up to Mercedes, he continued: "You can [guess] but I don't see the point of that.
"I have no idea what [Mercedes] are doing. They don't know what we are doing.
"I think we will be more or less where we want to be, but we will see."
Additional reporting by Roberto Chinchero