Get alerts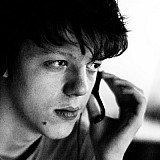 Williams driver Felipe Massa has indicated he doesn't know whether he will get to use the new Mercedes engine in 2015, but said it would be unfair of Mercedes to not give it to its customers.
The German manufacturer had spent all of its development tokens before the Italian Grand Prix, with Red Bull boss Christian Horner describing the new power unit as "frightening".
And Massa admitted it remains unclear whether Mercedes' customer team Williams will get the upgraded engine before the end of this season.
"I don't know if we'll have the new engine," he said. "The only idea [I have] is that it'll be be the next engine we change.
"We had a new engine at Monza, we should have this one for maybe another three races, or two, or even one - and then we should have the last engine to finish the season."
The Brazilian admitted that it was "impossible" to tell whether the new engine would be a significant boost without using it first, but said he was still very keen on getting the upgrade.
"I really hope [we get the new power unit], because it's not nice when you have another team using the same engine as you, but theirs is more powerful," he said. "It's not nice."
Singapore "not the best track" for Williams
The Singapore GP is expected to be a trying one for the Grove-based team as its two non-scores of the season came on the street track at Monte Carlo and the high-downforce Hungaroring circuit.
"[Singapore] is definitely not the best track for us," Massa admitted. "We struggled a lot in Monaco and Budapest, but it's also true that we were better at Singapore than we were at Monaco or Budapest last year.
"I remember I finished fifth here, we did a good race. And the car last year was, perhaps, worse than this year.
"It's a race where many things happen and there's a possibility to score good points, so we need to do the best we can.
"And we also know that, after this race, most of the tracks are good for us."