Get alerts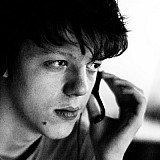 Force India deputy principal Bob Fernley says Formula 1's new owner Liberty Media should focus in the short term on controlling costs in the championship to make a more level playing field.
The Indian outfit – and Fernley in particular – have emerged as vocal critics of both top-team power and income distribution in Formula 1 in the final years prior to Liberty's takeover.
Now, with the American company in charge and having already enacted operational change, Fernley says he is encouraged by Liberty's plans to bolster F1 competition equality going forward.
But even though scope for a redistribution of prize money income to make things fairer cannot happen until 2021 at the earlier, Fernley still believes there is currently possibility to make change that could help smaller outfits.
"As you know, Force India and myself have been strong critics for the last two years of what has been going on – and it has been a pretty lonely place at times," he told Motorsport.com. "So in that sense it is good that what we have been really saying is that what we have been saying for the past two years is becoming mainstream.
"The three things we have been looking at are getting costs under control, better distribution of income - and those two factors will give us competition .
"If there can be a more inclusive system of franchise, those are the three things we have been pushing hard for. It would appear that all of those are on the agenda of Liberty and that, for us, is very encouraging."
Fernley says Liberty does have the chance to level the playing field in the near future through controlling costs – which will ultimately result in the drivers becoming bigger stars.
"The opportunity at the moment is to be able to get cost controls in place," he said. "If you have that in place, therefore reducing the need to spend, then you can also reduce the need for income in the same way.
"And also if you can get competition through that process, then it means the drivers become an important factor, and therefore talent will prevail - they become the best commodity and that is where you want it to head to. That has been the philosophy we've had for a while."
Fernley did stress that F1 income distribution still needs changing in order to better suit the sport's current financial realities.
"You also have to recognise that the financial models have changed in F1. Whereas before your primary income generation was through sponsorship and you topped it up with FOM income, today it is the other way around – your FOM income is the primary source of your income and you are topping it up with sponsorship.
"That is the bit that has been missed, that transition that has got lost and that is why a more equitable distribution is key."