Haas "a little bit behind" on 2017 car development
Haas F1's chief race engineer Ayao Komatsu says the team is "a little bit behind" its targets in developing a car to the new-for-2017 regulations.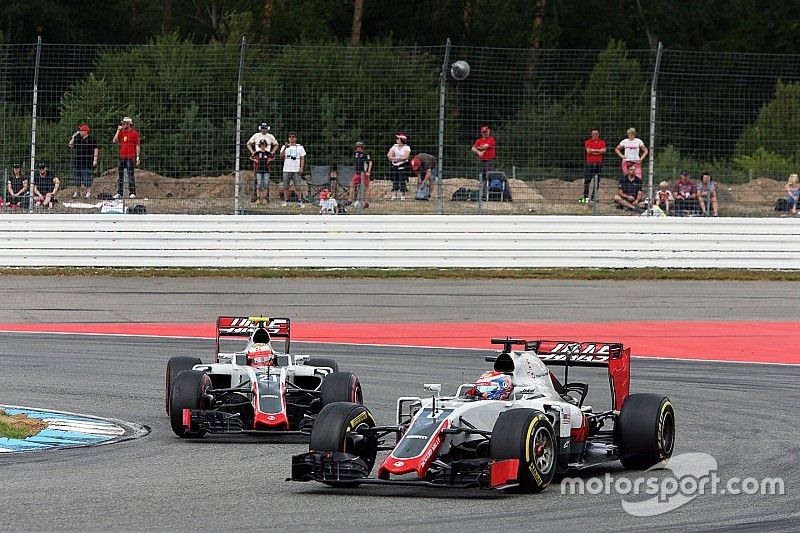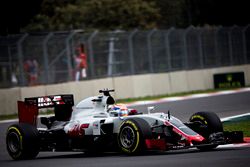 Komatsu, who followed driver Romain Grosjean to Haas after a long stint with Lotus, has been part of an above-expectations debut year for the American outfit, in which it has scored 29 points so far and looks all but guaranteed to finish eighth in the constructors' standings.
But Komatsu warns that the 2017 Formula 1 regulation change will make it a "huge challenge" for Haas to keep up the development level it needs to stay on pace with more established teams.
"The changing of regulation adds another dimension. But even if we don't change the regulation, we need to do what we are doing now to put all sorts of things in place for next year," Komatsu told Motorsport.com.
"What does a new regulation mean? The cars will change quite a lot, that means next year we need more upgrades. This year we haven't had many upgrades - it has not been too bad because our baseline car was good and the regulation has been stable.
"As we got to know more about the car and as we could operate more professionally, our competitiveness improved.
"But imagine if we would do the same level of improvement throughout the year next year as what we did this year, we are going to be falling behind. Because big teams, they will put lots and lots of upgrades because the regulation is new.
"The race one [Melbourne] car, that won't be so matured. So they will be having lots and lots of upgrades. We need to keep up on that next year. That will be a huge challenge.
"What took us five races to sort out this year, we need to do it in one race next year."
Asked whether the team was on target with the 2017 car, he said: "I wouldn't say everything on target. We are a bit behind. But we are progressing well. I wouldn't say we are on target."
Uphill battle to keep eighth
Despite the fact Haas is currently well ahead of Renault, Manor and Sauber in the constructors' standings, Komatsu reckons the American team will have a difficult time remaining on the same relative level of performance in 2017.
"If you look at top three teams, they're gone," he said. "Ferrari, Mercedes, Red Bull, they're gone. Then you got Force India, Williams, then you got McLaren, Toro Rosso, and then us.
"In terms of points we are behind Toro Rosso and McLaren, but in terms of competitiveness I think we've been quite close together. So it's very close to be able to be P6, but with various things we are lacking or need improving as a new team, we are P8.
"But next year even trying to stay where we are is a huge challenge. Obviously McLaren-Honda, they're going to have a huge improvement. They are a full works team. Honda engines are going to improve as well. I'm sure McLaren will do a good job.
"Toro Rosso, their aerodynamics is pretty good and they're going to have a Renault engine next year. I'm sure Renault's engine is going to be much better next year. Then we're going to have the Renault works team, who are behind us at the moment in P9. But their improvements will be massive. So even to keep P8, we need to make a huge improvement.
"I don't think I can sit here and say I'm confident about next year. I think we need to be humble. But we really need to understand the challenge for next year, even to stay where we are, is huge. Because we are not a works team."
Team needs to grow "organically"
Komatsu believes that the challenge of next year will be compounded by the fact Haas doesn't have the kind of manpower available to some of its direct rivals, saying: "On paper we can't compete - I think we can, but it's not going to be easy."
Regarding the plans to grow the team, he said: "We need to grow to at a certain rate. So anyway, I'm looking for at the moment to employ about six people. That doesn't sound [like] a lot when Renault says [it's employing] 80 people. But six on top of what we currently have is huge.
"I give you an example. Trackside here we have two race engineers, two performance engineers, two control engineers, one controlling the aero and me. Eight people. That's the absolute minimum. Really, absolute minimum. In terms of performance, it's eight people.
"Now we are going to employ six people to help us. So those people will be factory-based. But again, it's almost double. It's not like Renault, where 400 becomes 480. It's only 8 becomes 14.
"You've got to grow fast enough but also slow enough so that you don't lose focus and you grow organically, so that you don't get lost, basically. But it has been good, because it's so limited in terms of resources and people, you got to really think and identify: Where is the important area we need to enforce, what are we lacking, what kind of people do we need to get, what kind of skillsets are we looking for?
"So you think about those very carefully. It's not like: 'OK, we need 10 people here - bang, employ 10 people'. We can't do that.
"The good thing about this team is that the focus is really good and the lines of communication are really good. So we need to keep that and then grow slowly, but trying to be quick enough. It's not easy but it's a good challenge."
Interview by Erwin Jaeggi
Subscribe and access Motorsport.com with your ad-blocker.
From Formula 1 to MotoGP we report straight from the paddock because we love our sport, just like you. In order to keep delivering our expert journalism, our website uses advertising. Still, we want to give you the opportunity to enjoy an ad-free and tracker-free website and to continue using your adblocker.
Become a subscriber.
Disable your adblocker.