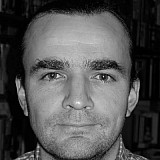 Red Bull team principal Christian Horner says that the next two weeks will be crucial for Formula 1, as the deadline for agreeing 2017 chassis regulations looms.
The new rules are supposed to be fixed by 1 March, but after months of debate they remain in a state of flux. The final round of meetings will take place on 23 February.
Horner agreed with Sebastian Vettel's recent suggestion that the sport has lost its way and that the rule changes will have to address the basics.
"I think Sebastian's right in his comments, that the drivers need to be the stars," said Horner. "We've got a chance for 2017, and it's important that we get that right.
"The chassis changes for 2017 need to put the emphasis on the driver, and the cars need to be big and difficult and powerful, and really stretch the driver, so you get a bigger differentiation between the drivers.
"I think that will be a bigger spectacle for the fans and the followers of F1. It's very important when we've got a golden opportunity to address that that we don't miss that opportunity during the next couple of weeks."
Clear mandate needed
Horner admitted that as ever the problem is getting all the teams to agree on a direction.
"When have the teams ever been aligned? With the engine regulations we saw a compromise end up with the format of engine that we currently have. It was initially supposed to be a 4-cylinder engine and electrical in the pitlane.
"And I think it's very important that the governing body and the commercial rights holder come up with a very clear mandate and direction for what the sporting and technical regulations should be during 2017."
Asked whether it was time for change of governance, with the teams having less of a say, he was more cautious: "Let's see what happens with the 2017 regulations. There's a clear opportunity to do something really good for F1 moving forwards.
"Let's see what comes out in the next couple of weeks. There's an F1 Strategy and Commission meeting in Geneva next Tuesday, so I think that's a critical meeting for what the decisions will be."
Despite the tight deadline, Horner says that change should not be postponed: "We should not miss the opportunity for 2017.
"I think we just need some strong leadership to decide what those rules are going to be. You're never going to achieve through consensus the right situation."
Horner also agreed that the sport has to do more to connect with the public.
"We have to engage more. In a world that's evolving F1 has to evolve, and activities that we've undertaken in the last few weeks, when there has been no F1 activity – we've driven up a snow slope and we've taken on a rugby team in a scrum.
"Red Bull is not afraid to do things differently, and we're all about wanting to engage with the fans. We have one of the biggest followings in social media. That's crucial for us and for the sport moving forward."