Get alerts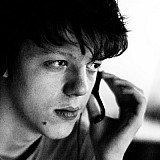 Sauber's Marcus Ericsson feels he has been evenly matched with highly-rated new teammate Pascal Wehrlein in Formula 1's 2017 season so far.
Mercedes protege Wehrlein joined Sauber from the now-defunct Manor outfit this year and has so far enjoyed the upper hand over Ericsson statistically, scoring five points to his teammate's zero and leading the Swede 7-2 in qualifying.
But Ericsson believes he has been closer to Wehrlein than those numbers suggest.
"I think it's been some small margins, you know?" Ericsson told Motorsport.com. "Like in Barcelona, it was a couple of thousands, and in Russia I was about to go faster than him when he had his spin, so there were yellow flags.
"So, small margins. I think we have been very even. And if you look at the average between me and Pascal over all the qualifying sessions, it's been really close.
"I think it's just small things that I need to improve to get a bit more out of the car."
In the nine qualifying sessions the pair have contested as teammates, Ericsson has on average trailed Wehrlein by 0.114s in Q1.
"He [Wehrlein] is a very good driver," Ericsson said. "I mean, I knew that before, that he was a very good driver. And I think he has shown that this year, especially in qualifying.
"So he has been really good in putting a good lap together when it matters in qualifying. That's where he has generally been a bit stronger than me, whereas in the races I think we have been very, very closely matched.
"We had very close fights in the races. But for me, I think compared to him I can improve a bit on my one-lap pace in qualifying, to be a bit better there."
Ericsson feels he is in a "strong position" after three years at Sauber, a team that has received considerable investment from Swedish backers.
But having raced cars at the lower end of the F1 pecking order since his 2014 grand prix debut, the 26-year-old admits that he is keen on getting his hands on more competitive machinery.
"I think I have a strong position in the team. I've been here for quite a few years now, so it's a good environment for me," he said.
"But I want, as a driver, to be in a more competitive car as soon as possible. And hopefully this year we will continue to make progress and be stronger.
"And then for me, I have no contract for next year, so I'm not sure what's happening for me in future."
He added: "It's difficult to show what I can do when I've been in one of the slowest cars, sort of all throughout my F1 career. It's difficult to show your potential, to impress the bigger teams with your abilities.
"But all I can do is keep doing the best I can and keep working hard and showing what I can do - and hopefully one day I will be in a team where I can really fight for top positions and wins."