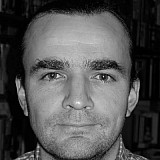 McLaren driver Jenson Button reckons he gained more from watching the Bahrain Grand Prix on television that he would have done racing in it.
The British driver had a torrid weekend in Bahrain, failing to set a time in qualifying and then proving unable to take part of the race.
Button watched in the McLaren hospitality building, and also entertained fans by tweeting his thoughts during the race.
"The thing that amazes me when you watch a race like that is how much you [TV commentators and the media] miss of what is going on," said Button.
"Obviously you're fully in it and you're looking at the leaders, but there is a lot going on that doesn't get picked up. It's very difficult to pick up on everything, but when I've got the timing screens I can see what's going on.
"You could see Kimi was possibly going to win the race from where he was, and he went one lap long in the pit stop, and if he hadn't he probably would have challenged for the win.
"There are so many things to pick up on. You can really see how certain drivers are doing certain things, which is actually really useful for me in the future, because you see what those certain drivers are going to be doing in the future as well – we do the same thing every race.
"So it was actually a pretty useful day out for me, probably more useful than driving the car that day! Hopefully I've learned a lot for this race."
F1 easier to watch than WEC
Button believes the reason Formula 1 is more popular than a series like the World Endurance Championship is that grand prix racing is easier to follow.
"I think one of the reasons F1 is so big compared to say endurance racing is because it's normally easy to watch," said Button.
"You're sat on your sofa, maybe you had a big night out the night before, or someone's cooked a roast dinner, and you say 'stick F1 on'.
"It has been in the past reasonably easy to understand, the racing is the racing, but when you start complicating it with other things it can get a little bit too much for people.
"So I think it's important to keep the sport simple. I'm not saying the public need the sport to be simple, but I think it's just easier for people to watch the sport when it's more simple, when you see the excitement of fighting and all of that.
"Conserving fuel, conserving tyres, it just takes away a little bit."
Asked how things might be improved, he said: "I don't know - that's not my job, I'm the driver. I do the bit in the car!"