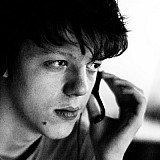 Mercedes' DTM veteran Gary Paffett has picked out Raffaele Marciello and Kevin Magnussen as the standout performers in the series' young driver test at Jerez.
Paffett, who has been part of Mercedes' DTM set-up since 2003 and won the title in 2005, was present at the test, where Magnussen and Marciello sampled the Mercedes-AMG C63 DTM alongside Maro Engel, Marvin Kirchhofer, Mikkel Jensen and Jazeman Jaafar.
Speaking to Motorsport.com afterwards at the Stars & Cars event in Stuttgart, Paffett said: "The guy who was probably one of the quickest in our car - and it was maybe expected - was Raffaele Marciello.
"I mean, he's a very highly-rated driver and he got up to speed quite quickly in the car.
"On the other hand, Kevin Magnussen, although he is experienced, he did a really, really solid job. I was quite impressed with his pace.
"We got a chance to do baselines at lunchtime, it was a limited amount of laps but it was quite comparable to me - so, yeah, pretty good."
Both Marciello and Magnussen are yet to announce 2016 plans and appear to be at career crossroads - the former looking set to part ways with the Ferrari Driver Academy and the latter having been officially cut loose by the McLaren F1 team.
Mercedes is the only DTM manufacturer yet to annouced its 2016 line-up, with BMW and Audi having already confirmed unchanged rosters.
Tough test
Paffett also noted that the rookie test format made it somewhat difficult for young drivers to showcase their abilities.
"It's always really tough when these guys have half a day in a car they've never driven before," he sympathised. "It's a very short amount of driving time - and it's really hard for them to show their real potential because it's a fine line between doing the best you can and then going off and making a mistake.
"It's tough for a young guy. The more experienced guys like Maro Engel and Kevin Magnussen, it's a bit easier for them to do it, cause they've driven different cars before and they've driven the circuit before. For the younger guys, it's tougher and it's harder to show their full potential.
"But certainly there's talent there - some guys, it seems, would be ready to jump into DTM right now, some guys need a bit more time, but it's really interesting to see the young guys coming through - goes back to when I was in their position."
Interview by Sergey Bednaruk