Get alerts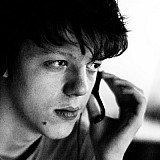 Two-time DTM champion Mattias Ekstrom has argued for a change of the existing points system, suggesting that rewarding only the top 10 finishers hurts the racing.
The current DTM points system is identical to that of Formula 1, with the winner getting 25 points and the rewards ticking down to the 10th-place finisher, who grabs the final point.
Ekstrom finished this season in third and was classified outside the top 10 on more occasions than champion Pascal Wehrlein, runner-up Jamie Green or fourth-placed Edoardo Mortara.
And the Swede thinks that the current points system does the quality of entertainment in the championship a disservice.
"We need to give it a different point-scoring system," Ekstrom told Motorsport.com. "For the moment, if you're in P11 or P12, you get no points - and if you race for P22 and P23 is the same.
"For me, DTM is too close - it should be giving points for the whole grid. This will also improve the racing in the second half of the race.
"I am the guy who pushes for every point, but if there's no points I don't push. And I don't think this is good for our racing to have this approach."
Weight ballast rule "not good"
Ekstrom echoed the sentiments made by colleague Gary Paffett, who was critical of the existing performance weight system.
"I don't think the penalty weight rule is so good because I think the best guy should win," Ekstrom agreed.
"I have no problem understanding that they need to do it to help the sport, but I don't think that's the best way to do it."
The Swede himself was previously adamant that Audi lost the title despite having the best car and pointed to the ballast weights as one of the reasons for the outcome.
Interview by Sergey Bednaruk