Get alerts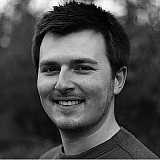 The FIA World Endurance Championship has announced a major overhaul of its calendar for next season, but there's still a lot more work to do to secure the beleaguered series' future, says Jamie Klein.
Some five weeks after Porsche announced that it is to quit WEC's LMP1 class at the end of the season, we finally got a first glimpse at the FIA and ACO's vision for where the global sportscar championship goes from here.
WEC's so-called 'superseason', a transitional 18-month campaign before a proper winter calendar climaxing with the Le Mans 24 Hours can be introduced in time for 2019/20, did not receive universal acclaim when it was revealed, with some fans upset at the absence of Silverstone and Nurburgring.
But, this radical new schedule – featuring two Le Mans 24 Hours and a return to Sebring for the first time since 2012 (pictured below) – seems to have been targeted at convincing Toyota to remain in the series full-time, which surely had to be WEC's top priority after the Porsche bombshell hit.
Prior to last weekend's news, Toyota was strongly rumoured to be gearing up for a reduced three-race programme in 2018, encompassing Spa, Le Mans and its home race at Fuji – a scenario that would have meant numerous races would have had a thin field of privateer LMP1 cars topping the grid.
With the revamped calendar, the question is now whether the Japanese manufacturer can be convinced to stretch its plans to include one more Asian race in Shanghai next year, and then two more races at Sebring and another to-be-confirmed location in 2019.
And according to recently-promoted Toyota Team President Hisatake Murata, such a commitment – pending final approval from the board later next month – is likely.
"When we think why Toyota races with hybrid technology, we have no reason why we should stop now [after Porsche's exit]," Murata told Motorsport.com in Mexico City. "The programme is already in progress.
"We are going our own way and already we are starting to develop high-performance sports cars which will use the hybrid technology what we have from WEC.
"I discussed with a board member of Toyota how important it is to continue to race in WEC, where hybrid technology can be developed.  We have still a lot of things to do, and I personally think Toyota will continue." 
So far, so good – having Toyota on board for a full campaign puts the WEC in a far better position than if it had stubbornly stuck to a traditional calendar and had its flagship brand on board for only half (or less) the races.
It means the combined LMP1 class should boast a minimum of six cars with the expected arrival of new privateer entries to join the sole car from ByKolles, from BR Engineering/Dallara and Ginetta.
Admittedly, six isn't a huge number, but it is at least enough to make the drivers' title a meaningful contest – provided that planned (and yet-to-be-revealed) rule tweaks designed to give the privateers a fighting chance against the Toyotas have the desired effect.
With the LMP2 and GTE divisions still looking healthy, that's the main short-term problem taken care of. The long-term one is, of course, how to attract new manufacturers to join Toyota in 2020 and beyond.
There's no getting away from the fact that IMSA's DPi formula has been a resounding success, the impending arrival of Joest and Penske in the WeatherTech SportsCar Championship providing further evidence of that.
And while any immediate switch to DPi rules has been ruled out for WEC's 2018/19 campaign, which makes sense if Toyota is indeed sticking around, it doesn't stop the series looking closely at how the concept could be applied to LMP1-type cars capable of fighting for outright wins at Le Mans.
McLaren chief Zak Brown has already made it clear that, if costs could be slashed dramatically from their current level of more than €100m a season, the Woking brand could countenance a return to top-flight sportscar racing. An LMP1 version of DPi offers a relatively straightforward way of doing so.
This could be made to be on a par performance-wise with the new breed of privateer LMP1s built for the current rules, in the same way that the current DPi formula is designed to compete on a level playing field with the more conventional LMP2 cars that race in Europe.
Such a platform could well also tempt back Peugeot into the fold, the French manufacturer having previously lobbied for a dramatic slash in costs and a reduction in the technological barriers to entry. 
With a unified DPi/LMP1 class, the next logical move would be further integrating the WEC calendar with that of the IMSA WeatherTech SportsCar Championship, after the first step of reinstating Sebring for 2018/19.
Adding dates at Daytona and Road Atlanta to coincide with the Rolex 24 and Petit Le Mans weekends would surely be a win-win for sportscar racing, potentially encouraging more US teams to try their hand at the Le Mans 24 Hours – or better yet, the entire WEC schedule.
Given the strength of IMSA right now, there's no shame in making use of the series' growing profile to shore up interest in the WEC. An eight-round winter series that can boast Daytona, Sebring and two types of Le Mans – grand and Petit – bolstered by four six-hour events across Europe and Asia, would be a winner.
What's more, the idea of a winter series helps avoid the inevitable drop-off in fan interest that follows the series' annual trip to La Sarthe. Far better for the whole campaign to build up to Le Mans and award the WEC titles there, than in front of near-empty grandstands in Bahrain.
The FIA and ACO deserve some credit for taking substantial action with Porsche quitting LMP1. Audi's exit didn't seem to provoke the changes it perhaps should have; the proposed 2020 rules were greeted with no small amount of scepticism when they were unveiled at Le Mans. Certainly, if they were designed to convince Porsche to stay in the top class, they failed miserably in that respect.
But it's important to emphasise that the announcements made in Mexico can only be a first step on a long path back to recovery.
A rapid return to the glory years of 2014-16 simply isn't realistic, and the discussions have to begin now to establish a set of rules for the 2020/21 season that will ensure the healthiest possible future.
Additional reporting by Kunihiko Akai