Get alerts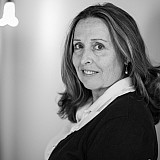 In 11 Monster Energy Cup Series races this season, there have been eight different race winners, 10 different stage winners and 14 drivers to pick up playoff points.
Kyle Larson, who continues to lead the standings by 44 points over Saturday night's winner Martin Truex Jr., has picked up points in 20 of 22 stages.
No. 78 the team to beat?
But Truex is coming. After scoring a second win of the season, the No. 78 Furniture Row Racing team would lead the standings heading into the Playoffs, based on playoff points awarded thus far. 
Truex, 36, is having a tremendous run this season. His current 8.9 average qualifying effort is a career best. So is his 10.5 average finish, but it lags behind Larson (6.9) and Brad Keselowski (8.4).
Despite expanding Furniture Row Racing for 2017 with the addition of Erik Jones, the No. 78 team is the strongest it has been since the organization stepped up to full-time in 2008. Team owner Barney Visser feels his driver could be championship bound.
"The first year with Martin, as you know, was pretty tough," Visser told Motorsport.com. "We didn't know exactly what we had, and he didn't know exactly what he had, and it's just been golden ever since. As you know, he was a champion in the other series, in the XFINITY Series twice, and he can certainly get up on the wheel.
"He was definitely the pick when we lost Kurt (Busch), that Cole (Pearn, crew chief) and Joe (Garone, GM) and all the guys wanted, and we were able to land him. He's just been outstanding. You saw it (Saturday night) on those restarts. He drove like a champion, and that's where we think we're headed. That's the goal. And we've got a driver that can do it, I think."
Keeping up with the pack
Yes, Truex had come close at Kansas before. He led 172 laps in this race last year before being denied. The following race, Pearn and the No. 78 team sought their revenge in the Coca-Cola 600. The team won from the pole, leading a record-392 of 400 laps in the process.
"I feel like this is like just a strong part of the schedule for us," Pearn said. "I look back at the last two years, and I think from the Kansas, Charlotte, Dover, Pocono, Michigan are all really strong tracks for us, and we always kind of ‑‑ we circle that time frame to know that's our shot to capitalize just because that's where we've typically run strong. 
"You've got to continue to evolve, though. Last year is last year. That was an unbelievable night (at Charlotte), an unbelievable accomplishment. But this field is so tough, and you just never know, two weeks from now could be a totally different pecking order in the competition, so you've just got to stay with it, and hopefully we're in a good spot when we get to the 600."
Still, Larson has a target on his back — literally and figuratively. Yes, Truex is coming and if he continues this run, despite the strength of the Cup field, he could be unstoppable.