Get alerts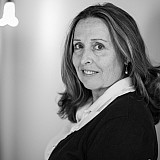 Danica Patrick has to ask herself, 'How bad does she want it?"
After five-full seasons in the Cup Series, Patrick, 35, was not retained by Stewart-Haas Racing for 2018.
While she has options for next season, Patrick hasn't committed herself to a program — yet. But she's zeroed in on her parameters.
"If I don't do Cup, I don't think I'll do anything because my only goal is to win in Cup," Patrick said on SiriusXM NASCAR Radio on Friday. "My goal is to be one of the only drivers to win in Cup and NASCAR. So, that's attained through winning in the Cup Series. That's my goal.
"If I don't think there's a solid potential for that to happen, I'm just spinning my wheels."
Patrick holds the record in NASCAR's top tour for the most starts for a female — 181 and the only woman to win a pole. She also leads the categories for top 10s (seven) and most laps led (64).
Patrick to RCR?
As for where Patrick could land in 2018, one option that has been rumored in the garage is the third Richard Childress Racing seat which will be vacated by Paul Menard at season's end. RCR's Ryan Newman and Austin Dillon both visited Victory Lane in 2017 — breaking a four-year losing streak.
"I very randomly, at times, talk to my agent," Patrick said of shopping for a ride. "There's really nothing I can do. It comes to money. And it also comes down to what I want to do. Moving parts — and answers that have yet to come to fruition. But that's what I have to answer. I have to answer, do I want to do this? It is a grind. My only goal is to win. So, if I think I have the opportunity, then, it will definitely be something that I will evaluate."