Get alerts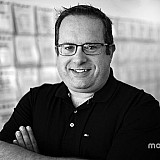 Charlotte Motor Speedway's Roval could be getting another course correction.
NASCAR and Goodyear officials discussed last week the possibility of a change to the infield course of the Charlotte Roval, in particular the sharp final turn that takes cars back up onto the regular track in the area of Turn 1.
The change is a result of discussions following a Goodyear tire test on the course last month with Monster Energy NASCAR Cup Series drivers Martin Truex Jr., Jamie McMurray and Kurt Busch and Xfinity Series driver Daniel Hemric.
"There is some conversation about changing the infield section a little bit, maybe eliminating the last little loop," said Greg Stucker, director of racing for Goodyear. "I don't know how much traction it's going to get.
"I know that was some of the input from our test and it came up in a call with NASCAR. It's being investigated."
Stucker said the main difference with the suggested change would be to reduce the average lap times around the course by about eight seconds.
"I think it's very tight section. It's a big right-hander and then it's a big left-hander and it comes back on the race track," Stucker said. "I think they just want to make sure they manage the speed back up onto the oval.
"You don't want to carry a lot of speed back up there and possibly damage splitters as you're coming back on the banking."
If the course change happens, Stucker said Goodyear would do a tire confirmation test in the spring. He also said he expected NASCAR to hold an organizational test on the roval next spring or summer.
During the October test, CMS announced next fall's Bank of America 500 on the roval will be 500 kilometers in length, or roughly 312 miles. That would put the race at 130 laps in length, making it the longest road course in NASCAR.
The course is currently 2.42 miles in length and covers 18 turns, using most of the 1.5-mile banked oval in addition to the infield road course configuration, which includes a 35-foot elevation change.