Get alerts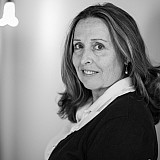 Until NASCAR came up with the adjective "encumbered" to describe a race finish, I never had a use for that word.
After Joey Logano's crew was busted at Richmond Raceway for an illegal rear suspension in May, not to mention the more recent 'tapegate' infraction with the No. 24 Hendrick Motorsports team at Chicagoland on Sunday, if I never heard the word "encumbered" again, it would be too soon.
C'mon, NASCAR. Let's call a spade a spade. If a car is illegal, it should be disqualified. Not encumbered. DQ'd.
Since introducing the playoffs — and points for stage wins, race wins and the appropriate points to accompany these accomplishments — it's not enough to slap the team on the hand and take away 15 points. Suffice it to say the monetary aspect of these penalties has never captured the teams' attention. It just hasn't. As long as a win is preserved and the trophy retained--encumbered or not--it's worth buying.
At Richmond, prior to the playoffs, NASCAR announced it was upping the ante for infractions such as the No. 22 Team Penske's at Richmond and the No. 11 Joe Gibbs Racing penalty for an illegal rear suspension at Darlington Raceway. The L1-Level penalties could now escalate to the loss 40 points, $75,000 and suspension of both the crew chief and car chiefs for three races.
This weekend, Chase Elliott will race sans crew chief Alan Gustafson and car chief Joshua Kirk after the team blatantly altered the aerodynamics of the No. 24 Chevy. For a driver in his second season in the Monster Energy Cup Series, that's probably a bigger hit to the driver than a veteran on the tour. The $25,000 is pocket change for team owner Rick Hendrick, and Elliott in essence gets to keep 38 of the 53 driver points he earned for his runner-up finish.
NASCAR didn't go into details regarding the No. 24 team's infraction, other than to list it under Section 20.20 Assembled Vehicle Overall Rules--"Modification of components to affect the aerodynamic properties of the vehicle." But here's something to consider: Elliott was the only Hendrick driver to stay in the same zip code as race winner Martin Truex Jr. Jimmie Johnson soldiered to an eighth-place finish without comparable speed. Dale Earnhardt Jr. mustered a 17th-place result and Kasey Kahne finished 21st. For Elliott, it was his first top-five finish in his last nine starts.
For Elliott, the runner-up finish may well have been worth the price he paid on Tuesday, after NASCAR dissected the No. 24 Chevy at its tech center in Concord, N.C. No, Elliott won't receive the one playoff point he would have gotten for winning Stage 2. No, Elliott won't receive all 53 points for finishing second. But in a perfect world, Elliott would have left Chicagoland with zero points, and Kevin Harvick, who finished second in Stage 2 and third in the race would have received that extra playoff point — which was awarded to no one.
But since NASCAR doesn't disqualify cheaters whether they win — as was the case for Joey Logano at Richmond and Denny Hamlin at Darlington — or finish 40th, it doesn't matter. Until NASCAR truly takes a stance against competitors breaking the rules this never-ending game of cat-and-mouse will continue.
Hamlin's infractions at Darlington re-opened the conversation about disqualifications. Elliott's penalty provided ample fodder to continue it.
Now it's time for NASCAR to finish it, once and for all. The best remedy against cheating is for the cheaters to leave the track empty-handed.