Get alerts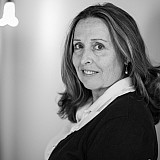 As of Friday, Matt Kenseth had not spoken with Joey Logano.
But from Kenseth's comments, it's clear he feels as if he was violated last weekend by the Team Penske driver at Kansas Speedway.
While the Joe Gibbs Racing driver fell from first to 14th in the race after contact with Logano last Sunday, he claims to have been in a great mood this week. Kenseth says he's had a lot of fun and there's no reason to be mad or in a bad mood, despite entering the cut-off race in the second round of the Chase for the NASCAR Sprint Cup 60 points behind the leader — Logano.
Some day he might mature a little bit, but, first of all, he should have stopped running his mouth ... He's lying when he said he didn't do it on purpose

Matt Kenseth regarding Joey Logano
After a miserable outing at Charlotte Motor Speedway two weeks ago, where the No. 20 Dollar General Toyota finished 42nd after tangling with Ryan Newman's Chevrolet and suffering major suspension damage, Kenseth had executed the perfect comeback at Kansas. He led 153 of the first 261 laps of the Hollywood Casino 400.
With less than five laps left, Logano knocked Kenseth out of his way, feeling that Kenseth had blocked him repeatedly and had run him into the outside wall.
Kenseth: "I didn't do anything wrong"
After Friday's opening Sprint Cup practice at Talladega Superspeedway, Kenseth expressed a radically different perspective on the incident.
"I wouldn't have done anything differently because I didn't do anything wrong," Kenseth said. "I did everything I was supposed to do. I tried to get away. He (Logano) drove the car in the wall himself twice. I don't know how you can possibly either, 'A,' block someone or put somebody in the wall when they're not up alongside you – it's pretty talented if you can do that when somebody's four feet behind you.
"So, no, I did everything I could to win the race. That's the way I'd race to win any race is to race hard as you can and do whatever you can, be clean about it and go as fast as I could go and that's all I was doing. I got hit from behind. I couldn't do anything about that. I couldn't change that."
Following the race, Logano described the incident as "hard racing" and insists he didn't dump Kenseth.
"I think we both went for the same piece of real estate," Logano said. "We both went into that corner hard. I wanted to get position and get to the inside of him and he went for the same piece of real estate as well. I wanted that second lane to be able to stay on the inside of him, thinking he may get trapped up behind one of those lapped cars in front of him because they were running the top before.
"They all happened to go to the bottom, which you don't know that until you're in the corner."
Kenseth isn't buying Logano's explanation of the turn of events.
"Yeah, some day he might mature a little bit, but, first of all, he should have stopped running his mouth, 'A,' and, number two, he's lying when he said he didn't do it on purpose because he lifted your tires off the ground, offset to the left, and he's too good a race car driver to do that by accident," Kenseth said.
Needing a win to escape elimination
Kenseth has one win (2012) at Talladega Superspeedway. He finished second in this race last year — his sixth top five and 10th top 10 finish at the 2.66-mile track. With Kenseth currently 12th in the point standings — and facing elimination from the Chase sans win on Sunday — the pressure is mounting for 43-year-old racer who was enjoying one of the best seasons of his career prior to the Contender Round.
"Yeah, not a lot you can do here to make your car go faster, obviously," Kenseth said of the restrictor plate track. "It's all about being in the right place and being positioned properly and not making just the right moves for yourself, but yet the moves that the rest of the cars make too and certainly being a race in the Chase everybody's kind of on a different agenda or some people are locked in and are just going to help their teammates.
"There's all kinds of different scenarios, so, yeah, just go race as hard as we can and hope for the best, so try to do the best we can every week. We had real fast cars the last two week. Do the best we can this week and if we don't win, we've got four races left this year to go try to win some more races."