Get alerts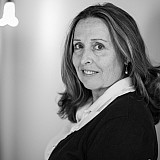 Jones, 18, shows speed in practice at Kansas Speedway.
KANSAS CITY, KAN. — One year ago, Erik Jones was preparing to graduate from high school.
On Saturday, the 18-year-old Byron, Mich. native is scheduled to make his official Sprint Cup debut in the No. 18 M&Ms Toyota for Joe Gibbs Racing. Jones is filling in for Kyle Busch, who remains on the mend from injuries sustained in a XFINITY Series race at Daytona International Speedway in February. 
Jones acknowledges there's still a lot to learn. So the former student came to Kansas Speedway prepared soak it all in during the SpongeBob SquarePants 400. 
"I watched quite a few videos from last year's race – not only on the Cup side, but the truck side too," said Jones, who will pilot the No. 4 Kyle Busch Motorsports Tundra on Friday. "Talked to Kyle, he won the Truck race here last year and on the Cup side he gave me a few tips. He told me to lean on my teammates for that as well. 
"It will be a fun weekend. It will be a busy weekend – this is probably the busiest day of the weekend here today. I'm excited and I'm looking forward to it. I will learn a lot and it will be a good weekend."
Getting up to speed
While Jones logged laps in a Cup car as a last minute replacement for Denny Hamlin in the No. 11 Toyota at Bristol Motor Speedway on April 19, this weekend at Kanas Speedway the car has been customized to his preferences. He was able to get in a full truck practice on Thursday.  On Friday, Jones posted the ninth fastest speed (186.806mph) during first Sprint Cup practice. His consistency was evident as he topped the chart for the Best 10 Consecutive Lap Average. 
And talk about accelerating his learning curve, when Jones returned to the 1.5-mile track for Happy Hour, his final lap was the fastest of all 44 Sprint Cup cars in the session with a lap of 191.306mph. Prior to Thursday, Jones had not turned a lap at Kansas. 
Although Jones says he didn't have time to get nervous prior to his Bristol stint, he acknowledge there may be a bit of anxiety prior to the green flag. Jones believes that his comfort level with predicate Saturday's success in the Cup race and that starts with seat time.
Our big goal today was just to make laps and figure out how to drive the track and adjust our car to make it a little better and just see what we can do.

Erik Jones
"I want to get a lot of seat time in the Cup car obviously," Jones said. "I feel like we'll get practice in today – I looked at the radar there a few minutes ago and it looks fairly clear. Hopefully we can get laps in and I just really want to make a lot of laps. Hopefully we can go out and make long runs most of the day and we can stay in race trim most of the day. Just let me go and feel it out and get a feel for the car and see if I can pick up speed just going out and running laps. 
"That was our big goal today was just to make laps and figure out how to drive the track and adjust our car to make it a little better and just see what we can do."
Making the grade
Jones has proven to be a quick study. His first truck win came in just his fifth start in the series. In 20 Camping World Truck Series starts, he's won four races, posted nine top fives and 16 top 10s. His average start and average finish is 7.6 in trucks, where he's been running at the finish in all but one race. Jones earned his first career pole in the NASCAR XFINITY Series in just his eighth start and won from the pole one race later. 
While the pundits question whether Jones is ready to take the next step in NASCAR, he's not nervous in the least. The opportunity to drive Hamlin's car was quite the test — and one that made the young driver stronger. 
"Obviously, that was a tough situation to be put in and I felt like if we could have started farther up front and not all the way at the back that we could have possibly finished a little better than we did," Jones said. "I felt pretty comfortable in the car by the end of the day, which was nice especially at Bristol – that's a place that I've never really felt 100 percent like I've got that place figured out. 
"To feel that comfortable in the car there made me feel pretty confident about this weekend. I feel like the mile-and-a-half tracks are something that's come to me in the past few months and it's something I've figured out a little more, which makes me comfortable about this weekend. I feel really good about it honestly. Bristol was kind of a big test session for me letting me get laps and knock some of that new car, new team rust off and get a good feel for it."
His Joe Gibbs Racing teammate Carl Edwards feels Jones is ready for that next step. 
He's very good and it's really exciting to see someone that fast.

Carl Edwards
"I talked to him a little bit today," Edwards said. "As fast as he is, I'll be – the advice will be going the other direction it seems like. He's very good and it's really exciting to see someone that fast.
"He seems very dedicated. He's really funny. He was good in the meetings either last week or the week before. Just seems like a great guy, so hopefully he does well and has a great time."
What's next?
David Wilson, President and General Manager of Toyota Racing Development says there's a plan in place to keep Jones in a Camry beyond this year but he would not elaborate. 
As for a possible Sprint Cup schedule for Jones after Kansas, the driver said team owner Joe Gibbs has not discussed the status of the No. 18 Toyota after this weekend.
"Honestly, we haven't really thought much past this weekend," Jones said. "We're all hoping Kyle can come back, I know he's ready to come back. Right now, it's just Kansas and going out and seeing what we can do this weekend."