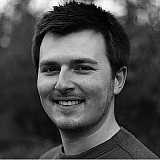 MotoGP organisers have announced that grid sizes will be capped at 24 bikes from 2017, as part of a wider agreement over the future of the championship's regulations.
At a press conference at Assen on Friday, it was announced that there will be a maximum of 24 riders on the grid from 2017 until 2021, one less than the current entry, and a minimum of 22.
This also means that no new manufacturers will be admitted to the series unless they reach an agreement with one of the series' existing teams.
In addition, all six manufacturers – Honda, Yamaha, Ducati, Suzuki and Aprilia, plus KTM, due to arrive in 2017 – will be expected to field at least four bikes, with the new rules requiring each to lease two (and no more than four) to other teams at a price capped at 2.2 million euros per annum.
Series promoter Dorna Sports also reserves the right to buy the entry slot for each of the bottom two teams in the championship each year.
It was also confirmed during the press conference that next year's technical regulations, which mandate control electronics across the board, will remain stable until 2021 unless there is unanimous agreement among the teams or a change is needed for safety reasons.
"This is a process that started with CRT then the Open class, then the spec electronics for all and ends with the stability of the championship," said Dorna CEO Carmelo Ezpeleta.
"We want to say a special thanks to the three companies; Ducati, Honda and Yamaha who have been participating throughout and have helped the success of the championship.
"We are extremely happy and a big thank you to them for permitting us to do this. Also to the teams for permitting this, it has not been easy for them but we feel this agreement is good for everyone especially the private teams."