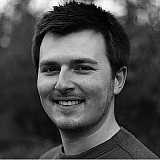 Jack Miller says he is confident he will have little trouble in adapting to the demands of next year's MotoGP machinery despite a number of rule changes.
Among the technical changes taking effect next season is the introduction of standard electronic software across the board, while Michelin replaces Bridgestone as the series' sole tyre supplier.
Miller, who switches to the Marc VDS squad in 2016, says the experience he gained from a year on an Open class Honda with the LCR team this year will be valuable for the transition.
"We've been on the [control electronic] system so far this year, so it's almost like a bit of a head-start between changing," the 20-year-old Australian told Motorsport.com. 
"Those guys have had a system that's been phenomenal for 10 years, some guys have been on it for 15 years. Definitely it's going to be something different, same with the new tyres. 
"The Bridgestone front is incredible in its strength and how much you can push it. Michelin have an awesome rear, and the front… isn't a Bridgestone. 
"So it will be something different with the hard braking and stuff like that. 
"We've been testing and a few guys have crashed, so it's definitely something to be wary for during the first couple of tests, that's for sure." 
Learning from bad results
Miller has endured an up-and-down maiden premier class campaign after taking the unorthodox step of graduating directly from Moto3 on a three-year deal with Honda, taking a best finish of 11th at Catalunya but posting seven retirements along the way. 
Former MotoGP race winner Chris Vermeulen, who now works as a commentator for Fox Sports, nonetheless thinks that Miller's baptism of fire will serve him well in the long run.
"This year was a learning year, and it has been a steep learning curve for Jack," Vermeulen told Motorsport.com.
"He's had some really good results, but he's had some bad results – and he's learning from those results.
"Next year is another step in that direction, and really, Honda took a gamble taking someone so young from Moto3 and then giving him three years to learn.
"Marc VDS runs a tight ship, and the crew will be the same, so I'm looking forward to seeing how Jack progresses."
Interviews by Andrew van Leeuwen