Subscribe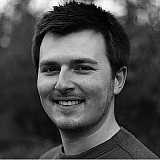 Michelin motorsport director Pascal Couasnon says there is no "miracle solution" to the problems that MotoGP riders have encountered with its new-for-2016 tyres during testing.
The French manufacturer takes over from Bridgestone as the championship's sole tyre supplier next season, but riders reported a lack of front-end grip with the new Michelin rubber during a crash-strewn post-season test session at Valencia last month.
This has partly been attributed to the Michelin's strong rear grip, and while Couasnon admits there's a temptation to modify the firm's 'signature', he warns there is no one solution that will leave everyone satisfied.
"We're looking into [reducing rear grip], of course," he told Motorsport.com. "But the riders, the teams and the promoters tell us: 'Be careful, stay as you are.'
"Our tyres have certain characteristics, and some riders are really happy with this. I would say that there is no miracle solution, no single solution.
"We offer a tyre that is slightly different from the other [manufacturers] and we must talk with the members of the MotoGP family to understand how far we can develop these characteristics."
More time needed
He added: "Let's give the riders a little bit of time to understand how our tyres behave. They have to keep increasing their confidence.
"On our end, we will continue to work on providing the riders with a little bit more feeling with this front tyre when riding near the limit."
Asked about rider feedback of having no 'warning' before the front tyre washed out, Couasnon replied: "This is something we are working on.
"Even if we still have these comments, some riders also say that the latest version of the tyre is significantly better compared to the first test sessions."
Adapting to the Michelin tyres is not the only challenge faced in 2016 by teams and riders, who have also been busy getting used to Magneti Marelli's new spec electronic software.
But Couasnon reveals Michelin has not been working with the Italian firm in order to make life easier for the riders, saying: "That's the job of the teams.
"When there are choices to be made - for example, solving a problem by changing 80 percent of the electronics and 20 percent of the tyres, or the reverse - we leave that to the teams, and we trust them."
A "modest and humble approach"
Couasnon added that Michelin was content with the pace showed during the Valencia test, where riders were generally faster than they had been just days prior during the last race of the year.
But, despite this, he says that the performance of the tyre is likely to vary significantly from track to track - making it important Michelin remains "humble" during its return campaign.
"Five riders ran below the 1m31s mark during the race [held two days before on Bridgestone tyres], while 15 riders broke that mark during the tests [on Michelins]," Couasnon explained.
"However, there were a lot of falls, and we'll need to stage three or four test sessions with the riders 100 percent focussed on our tyres to give them a bit of time to adjust their riding style.
"Each time you change tyre manufacturer, you cannot expect all the problems to be solved immediately. This first season will be filled with challenges; we must not delude ourselves.
"We're going for it with a very modest and humble approach."
Interview by Lena Buffa