Get alerts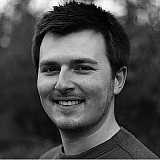 Jonas Folger believes that the battle between himself and MotoGP teammate Johann Zarco will decide who ultimately gets to replace Valentino Rossi at the factory Yamaha team.
Both Folger and Zarco graduated to the premier class from Moto2 this season, and have both proven a threat to the established frontrunners aboard their Tech 3-run year-old Yamaha machines.
The French squad has already confirmed both star rookies will remain at the team for 2018, but beyond that there is a question mark over whether 38-year-old Rossi will elect to sign a new agreement to remain at the works Yamaha outfit or retire.
Asked whether he felt his battle with Zarco could determine who goes on to replace Rossi, Folger told Motorsport.com: "I think this fight [for Rossi's seat] is between us.
"He [Zarco] is a two-time world champion. But in the end I know that I can do what he does. I don't know how far he can go, but I've arrived where he was at the beginning of the season and now I'm confident. 
"At the beginning of the season I thought: 'That's it. He is gone and will be a step above the whole season, it will be difficult to be with him'.
"But then slowly I earned that confidence, and at the end of the day the good races I've made gave me a big understanding.
"He is the first challenge for me, I need to do this [beat him]. He is a very good teammate and a very good person – I really like him, he is a great man.
"But he wants to beat me and I want to beat him. So, we are fighting for the same thing."
Overcoming fear of fighting big names
Folger's best result of the season so far came during his home race at the Sachsenring, where he battled Marc Marquez and eventually finished second behind the reigning champion.
But the German says he began the year with an apprehension of fighting against MotoGP's established star names - something he has gradually been able to conquer this season.
"Fighting with other people always gave me a bit of fear of making mistakes," admitted Folger. "And in the end, if you are afraid, you always make a mistake.
"I didn't had the confidence that I have now. And without confidence, you cannot fight. So, sometimes I was in a good weekend, but I was making mistakes again.
"There are a lot of champions here, so it is difficult for you to say to yourself: 'I will beat this guy today'.
"Today I'm racing them like a race anyone, without thinking 'oh, this is [Jorge] Lorenzo, this is Rossi, this is Marquez. I will be staying behind, I will not pass'.
"I still have this problem, but I'm controlling it and getting better every day."
Interview by Gabriel Lima