Get alerts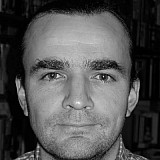 F1 two-seater technical chief Mike Gascoyne has released the first images of the bodywork update planned for the 2018 version of the car.
F1 intends to have a pair of two-seaters running at every event next year, having instigated a limited programme for this season, overseen by former Minardi boss Paul Stoddart.
While still based on the original 1998 Tyrrell 026 design and running gear, the revised car will feature a more contemporary-looking body kit.
New tubs are also being built which will also feature upgrades such a less obtrusive roll hoop bulkhead, offering the passenger a better view.
"Paul obviously wants to update these cars to give them a more modern look, and there are some things that we've got to do from a reliability point of view," Gascoyne told Motorsport.com in an exclusive interview.
"We're certainly going to put a modern aero package on it, so a new front wing, bargeboards, and rear wing to reflect the current regulations.
"We're going to make two new chassis, because we want to incorporate changes to improve driver fit, and get bigger passengers in, and make them more comfortable and safer.
"We'll also put new electronics on, because they are probably the weak link from a reliability point of view – they are just not made any more. Also we can put dash displays in for the passengers, so they will be able to see where they are on the circuit."
Gascoyne stressed that the focus is on improving the experience for passengers.
"We can improve the view for the passenger – we can make that seat bulkhead quite a bit smaller. The reason these cars have run so reliably is actually that they are very over-engineered from a safety point of view. Without compromising on safety, we can improve it in lots of areas.
"Also, these chassis were done before you had huge composite stress analysis capability and all that sort of thing. They were kind of done with hand calcs! We're now able to retrospectively do all of that work.
"We don't need to take weight out of it or anything, what we're looking at doing is improving the experience for the passenger, what he can see, what displays are available to him, comfort."
Two seater F1