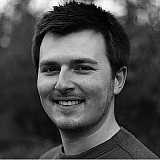 Formula 1 chiefs should think twice about giving grand prix cars more downforce as part of the planned 2017 rules shake-up, reckons Bruno Senna.
In a bid to make F1 cars five seconds a lap faster, the 2017 regulations had been set to deliver a major increase in aerodynamic grip through the use of larger wings, wider bodywork and a bigger diffuser.
Although these concepts now look set to be watered down following concerns expressed by both Mercedes and Pirelli about how tyres will interact with predicted grip loads, the rules package has still yet to be finalised.
But former F1 racer Senna, who now races primarily in Formula E for the Mahindra squad, reckons that  minimising aerodynamic gains can only be a good thing.
He thinks any major increase in downforce will only make the racing worse – and called on the sport to consider using better tyres to help increase speeds instead.
"They should never give the cars more aerodynamic grip, because that's why the racing in Formula 1 is so poor right now - too much aero," Senna told Motorsport.com.
"The only way to make the racing any good then is using artificial aids like DRS. You see other series without any of that but still with overtaking.
"But then again, you want F1 to have the fastest cars, so I would give them grippier tyres while taking some of the aero off.
"The key is to exchange aerodynamic grip for mechanical grip."
Refuelling "a poor idea"
Senna, who contested 46 grands prix for HRT, Renault and Williams between 2010 and 2012, also said that a return to refuelling - which was again headed off after team meetings last week - would not have been good for F1.
"Bringing back refuelling is a poor idea, it just makes the racing worse," said the Brazilian.
"You have a lighter car, which means less tyre management, so the racing becomes more aggressive – but in the wrong way.
"That was the era when F1 had the least overtaking, when there was refuelling going on."